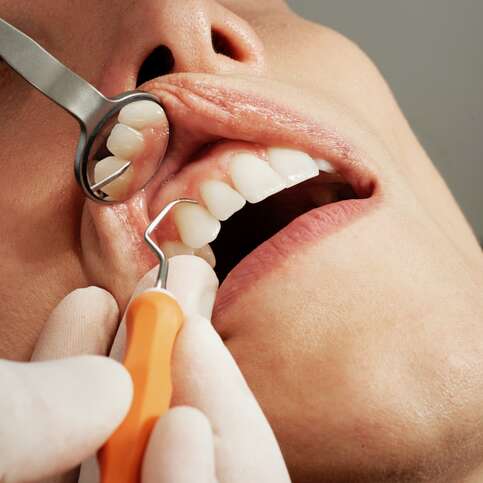 4 Compelling Reasons to Prioritize Regular Toronto Dental Clinic Visits
February 08, 2021
Many people overlook dental health because of how minor many dental issues come across as. Unfortunately, as with any health concern, without regular check-ups you could be in danger of more fatal issues down the road. It's important to prioritize regular Toronto dental clinic visits to gain the following advantages.
Get Benefits From Regular Check-Ups
Regular Toronto dental clinic visits enable you to learn about your current oral health status. You won't need to self-diagnose using unreliable sources online. By working with a trained and highly-educated professional, you'll get the best advice that yields results through simple, regular oral check-ups.
Learn the Best Dental Hygiene and Care Practices
Furthermore, if you've been neglecting taking care of your teeth up to this point, visiting a Toronto dental clinic can give you the insight you didn't know you needed. You can learn the best dental hygiene and care practices to preserve your dental health for decades to come.
Assess Possible Oral Health Problems
The biggest problems begin as small issues. For example, at one point, the excruciating toothache you're having was once just a small issue you likely brushed off. To make sure you won't miss any possible oral health problems in the future, make sure to see your dentist regularly. In doing so, you'll always be on top of dental issues before they even start.
Get The Best In-Depth Dental Services
Working with reliable dental clinics, such as Queens Quay Dental Centre, guarantees that your records are fully detailed with your current dental issues. In turn, they can provide you with the best and most effective advanced dental health services, such as surgeries, implants, x-rays and more when you need it.
If you have yet to find a dependable clinic, you can count on us at Queens Quay Dental Centre. Contact us today to learn more about how we can become your go-to dental provider!
No comments yet...
*** Your email address will not be published.
Promotions
---
Complimentary Consultations:

WE are offering no-obligation and no-cost complimentary consultations!

We understand that choosing a healthcare provider is a very personal decision and want to ensure
that you are comfortable with your dental team before committing to an examination or treatment plan.

This is why we invite you to schedule a 15-minute, complimentary consultation.
There is no-obligation and no-cost for a complimentary consultation!
This is your chance to meet us or discuss general and cosmetic dentistry services in a relaxed, conversational setting.

Call/Text, email now to book your complimentary consultation today!
647-352-0755 - qqdental2@gmail.com