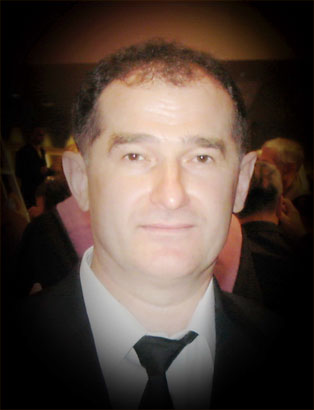 Dr. Yaroslav Vasyutyak
Fellow of International Congress of Oral Implantology
Member of International Team for Implantology
Member of Royal College of Dental Surgeons
Member of Canadian Dental Association
Member of Ontario Dental Association
Member of Academy of General Dentistry
With years of experience in the dental field, Dr. Yaroslav Vasyutyak always takes a seasoned approach to all the dental work he conducts. As a member of multiple dental organizations, he understands the importance of keeping up to date with modern practices, and always offers the best in his services to all his patients. Dr. Vasyutyak and his staff at our downtown dental clinic in Toronto are dedicated individuals who always put the patient first, and are prepared to accommodate any special needs you require. They take a holistic approach to dentistry, and are devoted to serving you and your family for all your oral health needs. For downtown dental in Toronto, Dr. Vasyutyak is always accommodating new patients and families.
Please call our office at
647-352-0755
if you would like to schedule an appointment.
We welcome any all questions and all referrals are greatly appreciated. We look forward to seeing you here!
At Queens Quay Dental we put innovation at the forefront of our services. Our dental clinic in Toronto boasts many modern machines that aid in providing our patients with efficient and comfortable oral operations. Our STA™ Anesthesia Delivery Systemfor Dentists, offers painless, computer controlled local anesthetic delivery. Dental laser, digital radiography, and sedation are a few of the many available innovations we use at Queens Quay Dental Centre.
Holistic Dentistry
We firmly believe that oral health begins with holistic dental practices. As a leader for downtown dental in Toronto, we always put our patients first, and offer services that have their wellbeing in mind. We uphold that our fillings are always metal free, and we always make sure to educate our patients on holistic oral health practices. A healthy set of teeth begins with smart and preventative practices, and we're here to help you get your dental care in check.
Green Dentistry
Our environment is very important to us, and we go the extra mile to incorporate green practices into everything we do. At our downtown dental clinic in Toronto we use nontoxic materials, we minimize waste, and are a paperless facility. These are just a few of the ways in which we conduct business day to day. By minimizing our environmental impact, we are ensuring not only our patients' wellbeing, but also our environment's.
Permanent Promotions
---
New patients without insurance receive 15% off on a cleaning and checkup