For Patients
At Queens Quay Dental helping our patients is our number one priority. We provide our patients with completely transparent dental costs, and help them with their insurance and financing options if necessary. We will provide you with the services you need to get your treatment, all while being aware of the costs along the way. As your number one choice for a downtown Toronto dentist, we're happy to help you understand your bill in a comprehensive manner.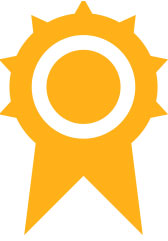 Insurance Experts
Insurance coverage for dental care is not always straightforward. Known as a leader among Toronto downtown dentists, we are insurance experts, and are equipped with the necessary knowhow for you to maximize your insurance coverage. We will work with you and advocate for your dental health needs wherever necessary. Our examination process is designed to address all your dental concerns, and provide you with all required information to present to your insurer. At Queens Quay Dental our downtown Toronto dentist works for you to deliver all the help and healthcare you need to keep you smiling from ear to ear.
Our Examination Process
We want to be your number one choice for Toronto downtown dentists, so we always use modern dental practices to provide accurate and detailed dental examinations prior to treatment and payment for all our patients. We are thorough in our work, and will provide in depth information about each step of the process with you. Our services for these examinations include:
X-rays scans and digital imaging
Complete oral examination
Oral cancer screenings
Referrals
Breakdown of costs
Insurance assistance
We work to provide the best for our patients. Should you require any additional assistance please do not hesitate to call us, your family downtown Toronto dentist.
Permanent Promotions
---
New patients without insurance receive 15% off on a cleaning and checkup