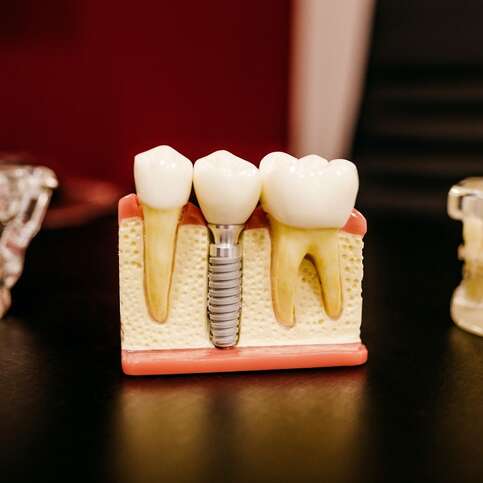 Crucial Steps Involved In Dental Implant Surgery
April 28, 2022
Oral health is vital for the well-being of people of all ages. It is important to take care of oral hygiene and overall health to avoid dental problems that can cause severe pain.
However, there are certain instances where getting a dental implant in Toronto becomes necessary due to factors out of our control. Getting into accidents, old age, and unnatural dental growth are all reasons that demand dental implants as the long-term solution.
It is important to understand the steps involved in dental implant surgery if you are planning to get one.
5 major steps involved in dental implant surgery
Evaluation
Any trained and experienced dentist can tell you that evaluation is an important and the first step involved in the detailed process of getting dental implants. An evaluation is necessary to assess the overall oral health and to study in detail the gravity of the situation. There are mainly two types of dental implants:
Endosteal: In this type, an implant is surgically inserted inside the jaw bone and is fixed with the help of cement or small screws.

Subperiosteal: In simple terms, when you go for subperiosteal dental implants, the implants are fixed on the bone rather than inside the bone.
Evaluation is essential for determining the type of dental implant best suitable for you.
Implant placement
This is where the actual action happens. After evaluation, when you are ready for getting dental implants in Toronto, the dental surgeon will cut the gum and then drill the jawbone (if you are going for endosteal implants), and the implant is placed successfully.
Osseointegration
This is the process where the jawbone covers the dental implants. The newly grown bone helps keep the implant in place, helping it function as the new tooth's root.
Placing the abutment
An abutment, a metal extender, is added to the implant to connect the replacement tooth to the implant. The gums usually take several weeks to heal after this process.
Placing the tooth
Once your gum heals after abutment placement, the dentist places the artificial tooth. The dentist takes an impression to ensure that the new tooth fits you perfectly without causing any discomfort.
You can rely on QQ Dental for getting the best dental implants in Toronto at the best price. We are the trusted Downtown Toronto dentist with years of experience. Get in touch with us today for all your oral health issues.
No comments yet...
*** Your email address will not be published.
Promotions
---
Complimentary Consultations:

WE are offering no-obligation and no-cost complimentary consultations!

We understand that choosing a healthcare provider is a very personal decision and want to ensure
that you are comfortable with your dental team before committing to an examination or treatment plan.

This is why we invite you to schedule a 15-minute, complimentary consultation.
There is no-obligation and no-cost for a complimentary consultation!
This is your chance to meet us or discuss general and cosmetic dentistry services in a relaxed, conversational setting.

Call/Text, email now to book your complimentary consultation today!
647-352-0755 - qqdental2@gmail.com