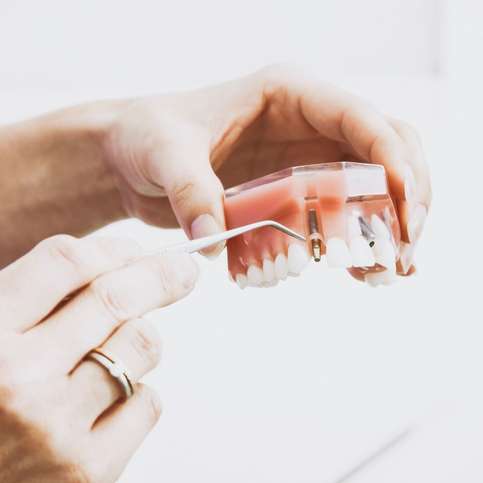 How Often Should You Visit Your Dental Clinic?
January 08, 2020
At-home oral care will not suffice if you're looking to keep your teeth and gums healthy and in best stead throughout your years. A reason as simple as this should provide enough impetus to visit a Toronto dental clinic so that you are given the opportunity to experience the best practices in oral hygiene. Yet, even after all this, many are still left bewildered as to how regular their appointments need be. To set things straight…
We propose the following pointers to determine how regularly you should schedule a visit to a Toronto dental clinic:
Scheduled Dental Visits
Dental visits such as these are appointed by your dentist in advance, depending on your oral health and other risk factors. A woman who practices good oral hygiene as part of her everyday life, for example, may be advised to see her dentist every six months. Alternatively, a young boy with many cavities might need to see his dentist more frequently for dental check-ups and cleaning.
During Dental Health Changes
Experiencing constant tooth pain, swollen gums, bleeding and teeth sensitivity lately? Getting older demonstrates a causal relationship with experiencing more dental health problems compared to your younger years. In such circumstances, it is recommended to schedule appointments with your dentist more frequently than average. Keeping a close eye to such transparent dental issues can help save your teeth years in the long run.
Here's an interesting tidbit - hormonal changes of pregnant women can make them susceptible to gum inflammation and tooth decay. That is why if you feel any changes in your dental health, you are to discuss them with your dentist immediately. In some cases, a serious oral infection may result in preterm labour.
Post-Dental Treatment
Depending on your dentist, they may recommend you visit regularly for follow-up appointments to ensure any relevant treatment is working as intended. For instance, they may want to check from time to time if the porcelain veneer or crown fits your teeth as it's supposed to. Aspects like this compound in importance when a more complex dental procedure is undergone, your dentist will most likely encourage you to see him as advised.
Looking for a reliable Toronto dental clinic? Queens Quay Dental Care's Dr. Yaroslav Vasyutyak, a member of a number of dental organizations in Canada, understands the importance of a holistic approach in dentistry – a belief we hold dear and put into practice by using only metal-free fillings for our patients. On top of this, we practice green dentistry in our Toronto dental clinic to minimize the environmental impact our medical waste could potentially cause. To know more about our dental services, call us at 647-352-0755.
No comments yet...
*** Your email address will not be published.
Promotions
---
Complimentary Consultations:

WE are offering no-obligation and no-cost complimentary consultations!

We understand that choosing a healthcare provider is a very personal decision and want to ensure
that you are comfortable with your dental team before committing to an examination or treatment plan.

This is why we invite you to schedule a 15-minute, complimentary consultation.
There is no-obligation and no-cost for a complimentary consultation!
This is your chance to meet us or discuss general and cosmetic dentistry services in a relaxed, conversational setting.

Call/Text, email now to book your complimentary consultation today!
647-352-0755 - qqdental2@gmail.com