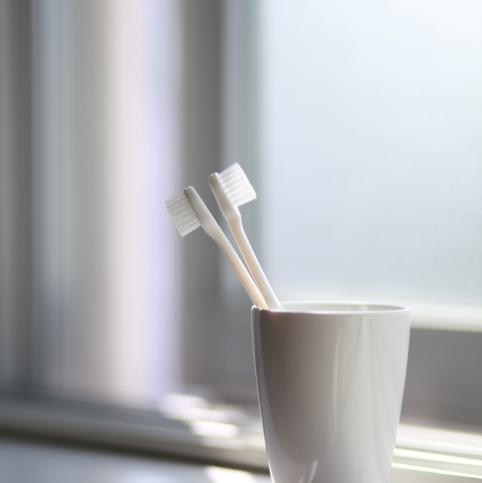 The Dentist's Ultimate Toothbrush Guide
September 29, 2017
At QQ Dental, your dentist in Toronto, we recommend brushing your teeth at least twice a day. This is to remove plaque and food particles from sticking to your teeth and causing cavities, gum disease, and other dental complications. It is also equally important to apply proper brushing action and to use the right toothbrush for your everyday oral care.
There are a thousand different types of toothbrushes available in the market today. They come in different shapes, sizes, and specifications to give us more freedom to choose a brush that will suit our needs. But how do we know which one to buy?
A Dentist's Guide to Toothbrush Selection
Function over form
Though aesthetics play a role in our buying habits, we must not forget about functionality. When it comes to tooth and gum care, it is recommended to use soft, rounded bristles and to brush your teeth gently so as not to damage the gums. Stiff bristle toothbrushes are available, but they can be harsh to your teeth and are not ideal for sensitive teeth.
Size matters
Get the right toothbrush size. Kids should use toothbrushes designed for their age and adults should use those intended for them. Upon getting your new brush, check that the toothbrush head is able to reach all the way to the back molars to ensure that every surface is covered. Electric toothbrushes are also available to help thoroughly and conveniently clean your mouth.
The whole package
Toothbrushes must be replaced every three months. Brushing should be followed by flossing and rinsing the mouth with mouthwash. Regular visits to your dentist in Toronto is also a must to ensure that your teeth and gums are in great condition. Maintaining your dental health is important for your overall health and wellness.
For more information on how to choose the best toothbrush for your teeth and gums, do not hesitate to ask your dentist in Toronto. Visit Queens Quay Dental Centre for your regular scheduled check-ups.
Good guide -- toothbrush selection is very important!
Posted by: Maria | December 6, 2017, 3:33 pm
Flossing AND brushing as a combination is so important to oral health!
Posted by: Britney | October 11, 2017, 3:00 pm
*** Your email address will not be published.
Promotions
---
Complimentary Consultations:

WE are offering no-obligation and no-cost complimentary consultations!

We understand that choosing a healthcare provider is a very personal decision and want to ensure
that you are comfortable with your dental team before committing to an examination or treatment plan.

This is why we invite you to schedule a 15-minute, complimentary consultation.
There is no-obligation and no-cost for a complimentary consultation!
This is your chance to meet us or discuss general and cosmetic dentistry services in a relaxed, conversational setting.

Call/Text, email now to book your complimentary consultation today!
647-352-0755 - qqdental2@gmail.com