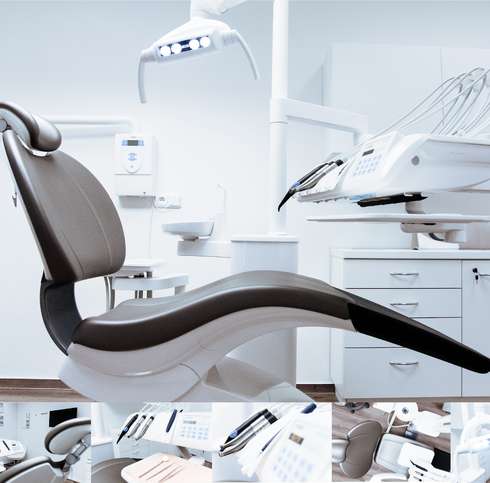 Why You Should Have an Oral Cancer Screening
April 22, 2019
Oral cancer is something that everyone should take preventative measures against, no matter your age or lifestyle.
As with many other types of cancer, it is in your best interest to have regular checkups for signs of oral cancer at a dental clinic in Toronto. In fact, the Oral Cancer Foundation recommends having a screening every year from the age of 18. This is to ensure that any indication of the development of oral cancer is noticed early enough to provide effective treatment.
Luckily, oral cancers are relatively easy to detect in the early stages because they can produce visible tissue changes in the mouth. Early detection of oral cancer by a dental professional has a success rate of around 84%. There's no reason to avoid an oral cancer screening, as the process is quick, painless and non-invasive—it only involves visual and tactile procedures for finding precancerous lesions. A screening can be performed during a routine dental checkup, with no added expense in most cases. Paying a visit to a dental clinic in Toronto for an oral cancer screening is especially pertinent to people who fall into one or more of the following categories:
Over the Age 40
You are more susceptible to developing oral cancer beyond the age of 40. This is due to prolonged exposure to UV rays, and potentially to alcohol and tobacco. The probability of developing any form of cancer increases with age.
History of Oral Cancer in the Family
Genetics may play a small role in whether or not you are likely to develop some form of oral cancer. If you are aware of cases of oral cancer in your family history, inform your dentist so they have the information they need to determine the best screening tests for you.
Exposure to HPV
Rear of the mouth cancers, occurring at the oropharynx, are frequently caused by the HPV16 virus. This type of oral cancer manifests in the tonsils and the base of the tongue. It is essential to get screened at a dental clinic in Toronto for this specific form of oral cancer, especially if you have been diagnosed with HPV, because it is more difficult to detect on your own.
Heavy Alcohol or Tobacco Use
Front of the mouth oral cancers are typically associated with tobacco use and frequent alcohol consumption. In addition to having regular oral cancer screenings, limiting your alcohol consumption and tobacco use is another preventative measure you can take.
At QQ Dental, we can guarantee that you are in good hands, no matter what dental service you're having performed. Dr. Yaroslav Vasyutak has many years of experience practicing dentistry, and he prioritizes the refinement of his techniques as well as keeping up to date with the latest developments in the field. Contact us today if you're looking for a dental clinic in Toronto that takes an innovative, holistic approach to meeting your dental needs!
No comments yet...
*** Your email address will not be published.
Promotions
---
Complimentary Consultations:

WE are offering no-obligation and no-cost complimentary consultations!

We understand that choosing a healthcare provider is a very personal decision and want to ensure
that you are comfortable with your dental team before committing to an examination or treatment plan.

This is why we invite you to schedule a 15-minute, complimentary consultation.
There is no-obligation and no-cost for a complimentary consultation!
This is your chance to meet us or discuss general and cosmetic dentistry services in a relaxed, conversational setting.

Call/Text, email now to book your complimentary consultation today!
647-352-0755 - qqdental2@gmail.com