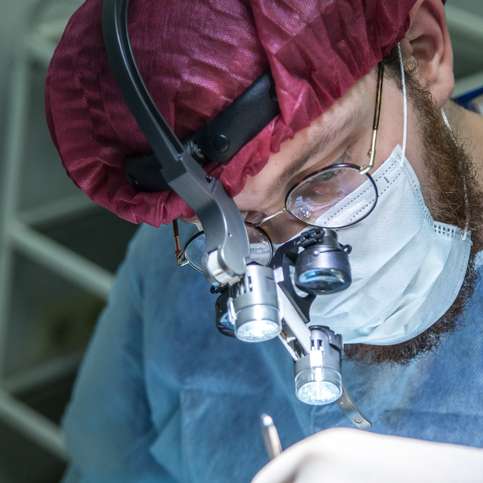 3 Common Dental Problems Affecting Patients
May 29, 2019
The circumstances that result in having to visit a Toronto dental clinic aren't always positive. Regular cleanings are imperative to ensuring healthy teeth and gums – but sometimes we experience dental issues that necessitate a trip to your dentist. It is often the case that these issues are largely the result of poor oral hygiene habits than anything else. Brushing at least twice a day, flossing on a daily basis, and developing proper eating habits are essential preventative measures to avoid dental issues in the future.
Today we will discuss 3 common dental problems that affect patients.
Tooth Decay
Tooth decay or cavities are one of the most common dental issues patients face. Tooth decay occurs over time as plaque blends with sugars and/or starches from the foods you eat. The blending of plaque, with sugar and starches results in acids that attack the enamel of your teeth.
You can prevent tooth decay by brushing at least twice a day, flossing on a daily basis, visiting your dentist for regular check-ups, and avoiding foods with high sugar content.
Gum Disease
Gum disease – otherwise known as periodontal disease, is the result of infected gums that surround your teeth. Periodontal disease is one of leading sources of tooth loss among adult patients. Symptoms of gum disease include bad breath, swollen or bleeding bums, sensitive teeth, and experiencing pain when chewing.
You can prevent gum disease by brushing at least twice a day, flossing on a regular basis, visiting your dentist for regular check-ups, and not smoking.
Tooth Sensitivity
Sensitive teeth affects millions of people globally. Symptoms include experiencing anything from a tingling sensation to pain or discomfort when consuming candy, cold air, warm or cold drinks, and ice cream.
Tooth sensitivity can be treated by visiting your dentist, but also using a soft-bristled tooth brush, avoiding acidic foods, using strictly fluoridated mouthwash, and avoiding teeth grinding.
Visiting a Toronto Dental Clinic Near You
Queen's Quay Dental is a reputable Toronto dental clinic located in the heart of downtown. We strive to provide excellence when it comes to maintaining our patient's oral hygiene through education and preventative dental care. We offer an array of dental services based on the needs of our patients. Call us today to learn more about our team of experience dental professionals!
All of these problems can be avoided with simple preventative dental care!
Posted by: Aleena | May 29, 2019, 11:41 am
*** Your email address will not be published.
Promotions
---
Complimentary Consultations:

WE are offering no-obligation and no-cost complimentary consultations!

We understand that choosing a healthcare provider is a very personal decision and want to ensure
that you are comfortable with your dental team before committing to an examination or treatment plan.

This is why we invite you to schedule a 15-minute, complimentary consultation.
There is no-obligation and no-cost for a complimentary consultation!
This is your chance to meet us or discuss general and cosmetic dentistry services in a relaxed, conversational setting.

Call/Text, email now to book your complimentary consultation today!
647-352-0755 - qqdental2@gmail.com