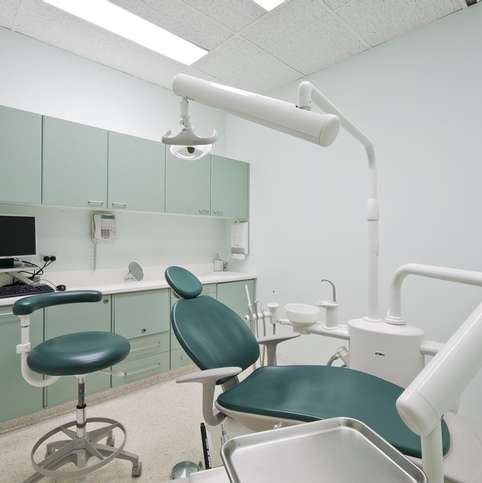 Great Habits for Healthy Teeth
May 09, 2019
Healthy teeth require a lifetime of care. In addition to seeing your family dentist in Toronto, here are some great habits to ensure your smile stays strong.
Brush Everyday
An obvious piece of advice, yet something that is ignored by many. Brushing your teeth on a regular basis is the foundation towards perfect oral health. Two brushing sessions are the absolute minimum to maintain healthy teeth. Sometimes brushing in the middle of the day is required depending on the foods you've eaten. Brushing at night is especially crucial since it removes all the plaque and germs that have accumulated throughout the entire day.
Floss
As important as brushing is, it's only half the battle. There are numerous gaps and spaces that a brush simply can't reach. Flossing is the only way to truly clean the crevices of your teeth and gums. Flossing should be done at night, right before brushing your teeth. After flossing, all the crevices of your teeth are completely free of any foreign substances, allowing the brushing session to be that much more effective.
Brush your Tongue
Brushing your teeth will keep your teeth clean, but it won't actually freshen your breath. To remove bad breath, your tongue must be cleaned thoroughly. Plaque builds up on the tongue, which is why it's important to always brush your tongue every time you brush your teeth.
See Your Dentist
Everyone needs to visit the dentist at least twice a year. A family dentist in Toronto will give a thorough cleaning and check up to ensure your teeth are healthy. A dentist is capable of cleaning in a manner not possible to do at home, thus making it crucial to see your family dentist at least twice a year.
At QQ Dental our number one priority is to provide our patients with excellent oral care. We offer a holistic approach to dentistry and always have the best interests of our patients at heart. If you're looking for a family dentist in Toronto, visit our website and give us a call today.
I look forward to impressing our family dentist on our next visit by incorporating these tips!
Posted by: Hector | October 25, 2019, 2:31 pm
*** Your email address will not be published.
Promotions
---
Complimentary Consultations:

WE are offering no-obligation and no-cost complimentary consultations!

We understand that choosing a healthcare provider is a very personal decision and want to ensure
that you are comfortable with your dental team before committing to an examination or treatment plan.

This is why we invite you to schedule a 15-minute, complimentary consultation.
There is no-obligation and no-cost for a complimentary consultation!
This is your chance to meet us or discuss general and cosmetic dentistry services in a relaxed, conversational setting.

Call/Text, email now to book your complimentary consultation today!
647-352-0755 - qqdental2@gmail.com