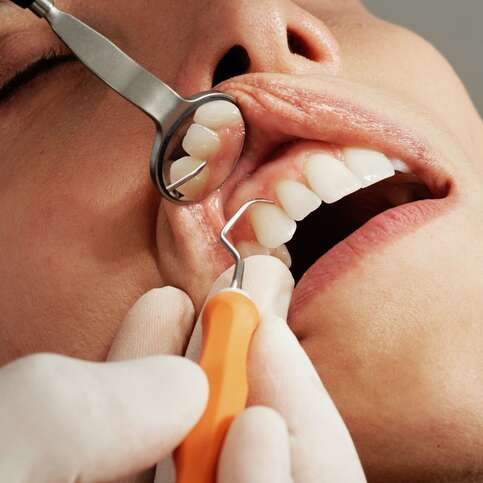 3 Essential Dental Services Offered By Dental Clinics in Toronto
May 13, 2022
Oral hygiene is related to an improved health condition in general. Poor oral health puts you at risk of cardiovascular diseases, respiratory infections, and even dementia in some cases. It is easy to forget to catch up with our oral health checkups due to busy schedules.

However, we must make it a point to visit dental clinics in Toronto at fixed intervals. There is a wide range of checkups that an expert dentist can carry out to take care of your oral hygiene. Knowing the different services offered by your dentist is helpful.

Here are 3 services offered by experienced dentists.

Preventive care
We offer the best-in-class oral hygiene preventive care in Toronto at the best rates. Early detection of gingivitis, removal of tartar and plaque, and building healthier dental habits are benefits of availing preventive care services at dental clinics in Toronto. Regular cleaning and scanning, as part of preventive care, help detect problems earlier to prevent complications.

Cosmetic dentistry
Cosmetic dentistry is one of the services offered by dependable dentists in Toronto. A wide range of advanced treatments and procedures enable you to have a better smile in relatively less time. Teeth whitening, bonding, reshaping, gum surgery, and porcelain crowns are all examples of cosmetic dentistry services.

Implants
Going for implants is the ideal option for replacing a missing or damaged tooth. With the help of artificial roots, implants enable you to get a new tooth without going through much pain or hassle. Depending on the dental clinic you visit in Toronto, the price can vary.

The importance of visiting dentists cannot be stressed enough. Making the best use of world-class advancements in the dental science field is one of the reasons you should choose only dependable clinics like QQ Dental. You can rely on us for dental emergencies in Toronto. Call us today to schedule an appointment.
No comments yet...
*** Your email address will not be published.
Promotions
---
Complimentary Consultations:

WE are offering no-obligation and no-cost complimentary consultations!

We understand that choosing a healthcare provider is a very personal decision and want to ensure
that you are comfortable with your dental team before committing to an examination or treatment plan.

This is why we invite you to schedule a 15-minute, complimentary consultation.
There is no-obligation and no-cost for a complimentary consultation!
This is your chance to meet us or discuss general and cosmetic dentistry services in a relaxed, conversational setting.

Call/Text, email now to book your complimentary consultation today!
647-352-0755 - qqdental2@gmail.com