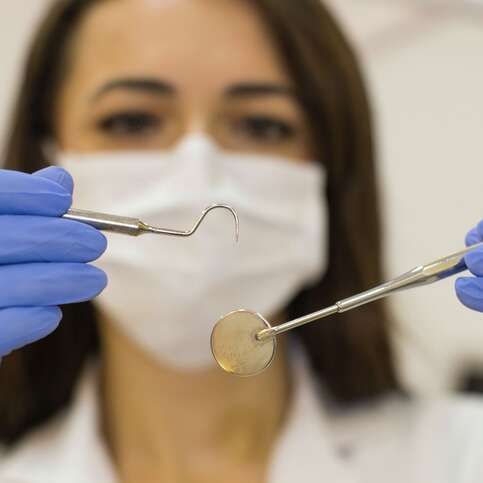 3 Exceptional Characteristics to Look for in Downtown Toronto Dentists
March 04, 2021
If you type in a query looking for dentists in your search engine, the result page will give you a massive list of downtown Toronto dentists. If you find it challenging to pick the best one, narrow down your list by learning more about their customers' experiences online. Experienced professionals will often have excellent reviews from their patients. Furthermore, they will possess these three significant characteristics that guarantee you'll receive excellent oral health services.
3 Characteristics of a good dentist in Toronto
Top-Notch Dental Equipment
Professional downtown Toronto dentists always possess top-quality dental equipment which allows them to provide emergency services for victims of high-impact vehicle accidents or other physical trauma. For example, Queens Quay Dental Centre in downtown Toronto offers the most advanced STA Anaesthesia Delivery System, the best dental lasers, and other advanced oral health tools and equipment that are used for dental procedures.
Experienced and Highly-Dependable Professionals
There's nothing better than the safe feeling you get when working with dependable professionals who will give you the best dental care when you head to their clinic. Queens Quay Dental Centre's Dr. Yaroslav Vasyutyak has decades of experience in the field and stays updated with the latest technological advancements and practices for excellent dental care services. Furthermore, he is a member of the International Team for Implantology and Royal College of Dental Surgeons.
Health-Centred Services
A lot of traditional downtown Toronto dentists can feel like for-profit businesses either because they provide too little care by giving generic advice or too much by recommending one too many procedures. Holistic dentists, such as Queens Quay Dental Centre, use natural, preventative methods to keep you from requiring frequent visits to the dentist. These professionals understand the individual needs of the proper functioning of a body as a whole, and they provide solutions to maintain overall health and not just your oral health.
Find a Trustworthy Dentist in Downtown Toronto
Queens Quay Dental Centre in Toronto offers the best, modern, and updated practices on dental healthcare with a holistic approach. Learn more about everything we can provide you with by setting an appointment with us today!
No comments yet...
*** Your email address will not be published.
Promotions
---
Complimentary Consultations:

WE are offering no-obligation and no-cost complimentary consultations!

We understand that choosing a healthcare provider is a very personal decision and want to ensure
that you are comfortable with your dental team before committing to an examination or treatment plan.

This is why we invite you to schedule a 15-minute, complimentary consultation.
There is no-obligation and no-cost for a complimentary consultation!
This is your chance to meet us or discuss general and cosmetic dentistry services in a relaxed, conversational setting.

Call/Text, email now to book your complimentary consultation today!
647-352-0755 - qqdental2@gmail.com