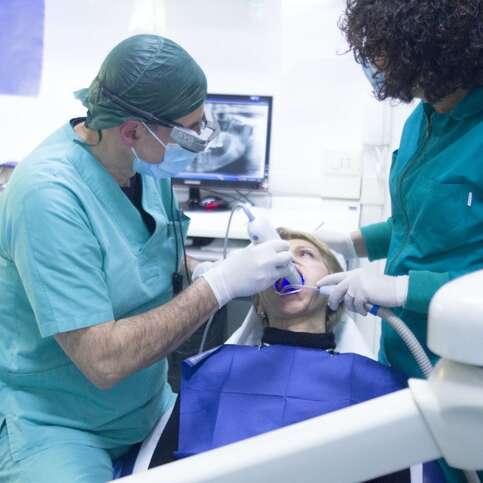 3 Things To Know Before Opting For Holistic Dentists In Downtown Toronto
September 14, 2021
Practising good dental hygiene is significant to maintaining healthy oral health. It helps in boosting your appearance and quality of life. A lot of times, people who haven't heard of holistic dentists in downtown Toronto may opt for conventional professionals. However, any comprehensive healthcare method uses different treatments and natural, simple techniques to achieve better results.
Benefits of Opting for Dentists in Downtown Toronto
Here are three undeniable advantages you'll receive by approaching holistic dentists for your oral healthcare:
It's More Than Just Brushing Your Teeth
For conventional dentists, brushing your teeth and getting twice-a-year dental health checks is enough to keep your teeth in good condition. However, holistic dentists focus on giving you proper advice on nutrition, exercises, and other non-dental health-related activities to improve your oral health. For these professionals, ideal oral health is more than just brushing your teeth or yearly check-ups.
Guaranteed Safe and Simple Procedures
Furthermore, holistic dentistry focuses on improving your overall condition with preventative methods. They will not encourage you to go through complex surgical procedures unless it is necessary. In doing so, they help you achieve excellent oral health with minimal invasion.
Collaborate With Knowledgable Professionals
Competent dentists know precisely the things they recommend and confidently perform dental procedures on patients. You know that you're in good hands when you work closely with the best and most-knowledgable dentists. Good dental health is as simple as regular visits to your dental care professional who guides you in proper oral health maintenance i.e. brushing and flossing, ideal for your dental hygiene.
Find The Best Dentists in Town
If you are yet to find a trustworthy dentist, look no further! Queens Quay Dental Centre is at your rescue. We ensure our patients are comfortable and feel at peace when they trust us with their oral health. QQ Dental Centre's - Dr. Yaroslav Vasyutyak is a Fellow of the International Congress of Oral Implantology, a Member of the Royal College of Dental Surgeons, and has other accolades and recognitions. Contact us today to learn more about our different dental services.
No comments yet...
*** Your email address will not be published.
Promotions
---
Complimentary Consultations:

WE are offering no-obligation and no-cost complimentary consultations!

We understand that choosing a healthcare provider is a very personal decision and want to ensure
that you are comfortable with your dental team before committing to an examination or treatment plan.

This is why we invite you to schedule a 15-minute, complimentary consultation.
There is no-obligation and no-cost for a complimentary consultation!
This is your chance to meet us or discuss general and cosmetic dentistry services in a relaxed, conversational setting.

Call/Text, email now to book your complimentary consultation today!
647-352-0755 - qqdental2@gmail.com