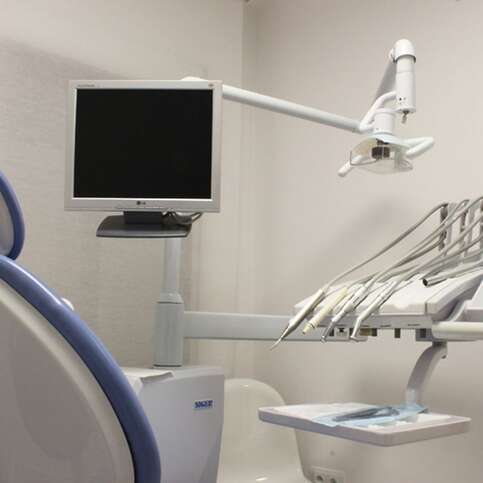 4 COVID-19 Precautions To Follow When Visiting A Dental Clinic In Toronto
August 18, 2021
With the ongoing pandemic, personal safety measures have been touted as the best form of protection. Although the severity of the situation has reduced, these measures still need to be followed in your best interests. This holds true even when you are visiting your trusted dental clinic in Toronto. While the dentist can save you from toothache and other oral ailments, you can also do your part to protect yourself and your doctor.
Crucial safety tips to follow while paying a visit to any dental clinic in Toronto
Use Your Car as a Waiting Room
Your vehicle is a closed environment that is not exposed to outside elements. As a result, dental clinics will likely ask you to wait in your vehicle or outside the premises to avoid contact with other patients. Hence, if you're bringing a car with you, it's best to use it as your waiting room.
Wear Face Shields and Masks
A dental clinic is a closed space, making it conducive to spread the virus. Air travels through the ventilation systems, but it's not enough in terms of filtering out pathogens or viruses. So, it's wise to reduce any contamination risks by wearing face shields and masks before you head to the clinic. In fact, this rule holds true when you are heading out anywhere to protect yourself and others.
Inquire About Your Clinic's Air Purification System
Air purification systems can sanitize incoming and outgoing air, allowing everyone to breathe fresh and healthy air inside the clinic. However, it's not certain that this will be enough to stop the spread of the virus. So it's best to call your dental clinic in Toronto in advance and ask about their air purification system and other safety measures to avoid any risks.
Follow Other Guidelines Given By Your Clinic
Highly professional and quality dental offices, such as Queens Quay Dental Centre, have several guidelines to ensure the safety of their patients and staff. Being medical personnel, they are well versed with proper sanitation and health guidelines, which means you are in excellent hands, as long as you follow all the safety guidelines.
In the end, professional clinics can always be trusted for not just dental treatments, but for following safety norms as well. Before heading to the Queens Quay Dental Centre, be sure to first book an appointment! Contact us today for all updates on the latest dental procedures.
No comments yet...
*** Your email address will not be published.
Promotions
---
Complimentary Consultations:

WE are offering no-obligation and no-cost complimentary consultations!

We understand that choosing a healthcare provider is a very personal decision and want to ensure
that you are comfortable with your dental team before committing to an examination or treatment plan.

This is why we invite you to schedule a 15-minute, complimentary consultation.
There is no-obligation and no-cost for a complimentary consultation!
This is your chance to meet us or discuss general and cosmetic dentistry services in a relaxed, conversational setting.

Call/Text, email now to book your complimentary consultation today!
647-352-0755 - qqdental2@gmail.com