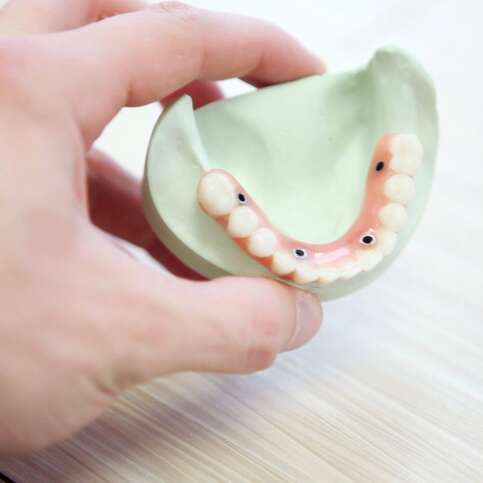 6 Instances That Call For Dental Implants
July 12, 2022
If you have a dental emergency, it's important to seek professional help right away. Depending on the severity of the problem, you may need dental implants to restore your smile. QQ Dental, a trusted clinic that provides effective and economical dental implants in Toronto, highlights six dental emergencies that typically require dental implants.
6 Instances That Call For Dental Implants
Severe tooth decay or infection:
Tooth decay or infections often require immediate medical assistance. Dentists often resort to tooth filling or root canals to tackle these issues. However, if you have a severe tooth infection or decay, dental implants can be used to replace the affected tooth.
Cracked or broken teeth:
Repairing cracked or broken teeth requires special skills and methods. Dental implants are one of the highly advanced and preferred means to replace cracked or broken teeth.
Missing teeth:
Missing teeth can affect one's confidence, especially if the gap is visible when they smile or talk. This can be fixed using dental implants. The missing teeth can be replaced with utmost ease and one can never tell the difference.
Jaw pain or TMJ disorders:
If you have jaw pain or a TMJ disorder, dental implants can help to stabilize the jaw and provide relief.
Gum disease:
Many factors contribute to the health of your gums. It is necessary to have a healthy set of teeth to avoid any sort of gum disease. If you have gum disease, dental implants are one of the best options that can be used to replace teeth that have been lost or decayed.
Cosmetic concerns:
Dental implants can also be used for cosmetic purposes, such as filling in gaps between teeth or improving the appearance of your smile.
QQ Dental is a renowned dental clinic in Toronto. We use state-of-the-art techniques and equipment to provide the best assistance to our patients. Visit us today!
No comments yet...
*** Your email address will not be published.
Promotions
---
Complimentary Consultations:

WE are offering no-obligation and no-cost complimentary consultations!

We understand that choosing a healthcare provider is a very personal decision and want to ensure
that you are comfortable with your dental team before committing to an examination or treatment plan.

This is why we invite you to schedule a 15-minute, complimentary consultation.
There is no-obligation and no-cost for a complimentary consultation!
This is your chance to meet us or discuss general and cosmetic dentistry services in a relaxed, conversational setting.

Call/Text, email now to book your complimentary consultation today!
647-352-0755 - qqdental2@gmail.com