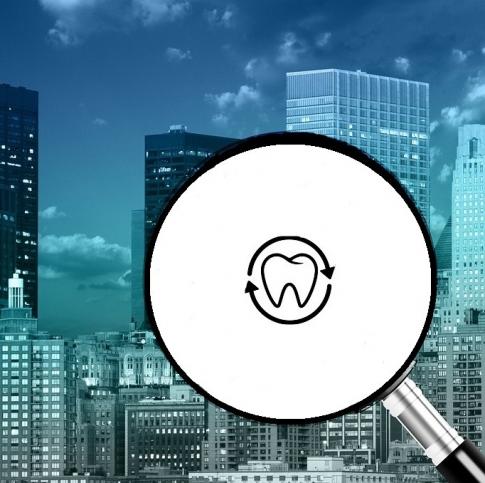 Best Ways to Find a Dentist in Toronto
December 15, 2016
Finding a dentist in Toronto can be challenging, but it's an important step for you and your family's oral health. You want to find a dentist you trust because this person is going to be catering to your dental needs for a long time to come. Some people have a fear of going to the dentist and it really helps to find one you like. This way you are building on a foundation of trust that you can bank on moving forward. Here are some tips for finding the best dentist for all your oral health needs.
Start with Knowledge
Make sure you understand the difference between a cosmetic dentist, a dental specialist and a general dentist. If you are just trying to find a general dentist in Toronto, you can narrow it down to only those who practice general dentistry. This includes procedures such as teeth cleaning, checkups, x-rays, etc. Once you know what you are looking for, the search becomes a lot easier.
Where to look?
The internet gives you the best tools possible to find the right dental practice for you. Read the reviews that are out there to start your search. People are willing now more than ever to share their good and bad experiences with dentists so you know you can find good information that will help you narrow down your choices. You can also ask friends and family for their Toronto dentist of choice. This way you are getting advice from people that you already trust.
Referrals and Meetings
Finally, go to the office and meet the people there. If you don't feel comfortable or welcome, then chances are it's not for you. You can tell a lot by meeting people in person, and most dentist offices are happy to let you come in and meet them first. If you need somewhere to get started, visit QQ Dental online or in person.
I have heard mixed reviews online so though I would ask: what toothbrush do you recommend?
Posted by: Sandra | September 29, 2017, 2:48 pm
oral health is very important to me, thank you for posting articles that i can read up on.
Posted by: Emilio | July 13, 2017, 4:40 pm
*** Your email address will not be published.
Promotions
---
Complimentary Consultations:

WE are offering no-obligation and no-cost complimentary consultations!

We understand that choosing a healthcare provider is a very personal decision and want to ensure
that you are comfortable with your dental team before committing to an examination or treatment plan.

This is why we invite you to schedule a 15-minute, complimentary consultation.
There is no-obligation and no-cost for a complimentary consultation!
This is your chance to meet us or discuss general and cosmetic dentistry services in a relaxed, conversational setting.

Call/Text, email now to book your complimentary consultation today!
647-352-0755 - qqdental2@gmail.com