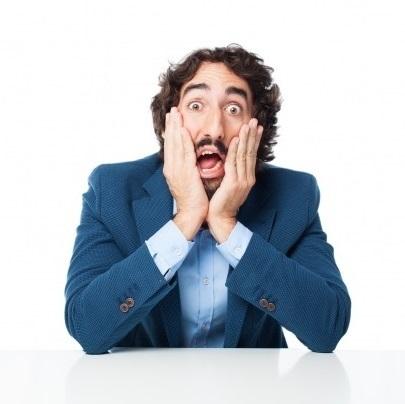 How to Calm Your Nerves at Your Toronto Dental Clinic
November 23, 2016
It's no secret that a lot of people don't like going to the dentist. That is why we strive to be a Toronto dental clinic our patients feel comfortable visiting. If you are scared of getting your teeth checked, you may have put off going (or even stopped going) to the dentist because you feel anxious or apprehensive. While it may feel comfortable avoiding your fears, it is certainly not a good plan for your teeth. Your oral health has an effect on everything and it is important that you keep your teeth in good shape. Here are some tips you can follow before booking an appointment with your Toronto dental clinic.
You can do it! Prepare yourself to go. You can first prepare yourself to go to for a checkup by understanding what your dentist will do during your visit. Call the dental clinic or look online for a checklist of your upcoming procedure. Whether you are going in for a serious procedure or just a quick checkup, it helps to know what will happen ahead of time. If your checkup is shrouded in mystery, our brains invent scary scenarios which can rile us up even further. Knowing what to anticipate helps relieve stress and fear.
Communicate with your dentist. If you still feel anxious, let your dentist know. Your Toronto dental clinic professional will have a better understanding regarding your situation and try and make you comfortable. Knowing this ahead of time will help your dentist prepare for your visit and allow them to take care of your needs.
Ask questions. Feel free to ask questions because knowledge will help ease your fear. Do not be afraid to tell the dentist if you need a little break to compose yourself. The dentist is there to help you experience as little stress during your checkup as possible. Take headphones and listen to music that relaxes you while you are in the waiting room. It will be over before you know it.
Thanks for the professional tips!
Posted by: Andrea | August 23, 2017, 2:13 pm
*** Your email address will not be published.
Promotions
---
Complimentary Consultations:

WE are offering no-obligation and no-cost complimentary consultations!

We understand that choosing a healthcare provider is a very personal decision and want to ensure
that you are comfortable with your dental team before committing to an examination or treatment plan.

This is why we invite you to schedule a 15-minute, complimentary consultation.
There is no-obligation and no-cost for a complimentary consultation!
This is your chance to meet us or discuss general and cosmetic dentistry services in a relaxed, conversational setting.

Call/Text, email now to book your complimentary consultation today!
647-352-0755 - qqdental2@gmail.com