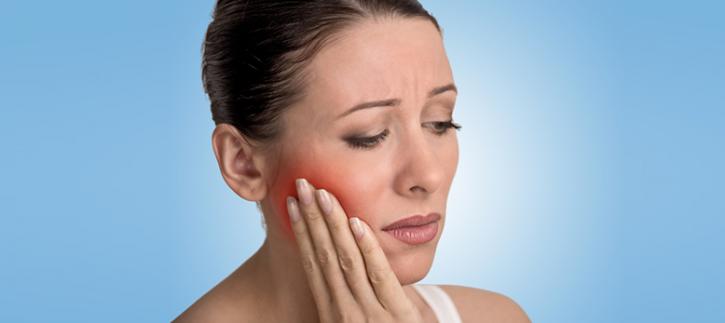 Common Dental Emergencies in Toronto
April 24, 2018
A dental emergency in Toronto is always given immediate treatment at QQ Dental. We understand the urgency of all dental emergencies as well as the need to alleviate your discomfort right away. Our clinic handling dental emergency in Toronto is equipped with all the equipment required to handle most dental emergencies.
If you have a dental emergency in Toronto, QQ Dental will schedule an appointment with a dentist for immediate attention.
Here are some common dental emergencies in Toronto that we treat:

Toothache -- Sharp or dull pain around your tooth and is usually a result of a dental cavity caused by tooth decay. It can also be caused by gum problems or physical impact.

Chipped or broken teeth -- This is caused when your tooth loses some of its enamel. Exposing the inner layers of the tooth to cold may cause pain while in some cases may include bleeding.

Knocked out teeth -- Huge impact on the face can cause some teeth to fall out. Before bleeding gets worse, one should see a dentist right away.

Lost Filling -- Although fillings need to be replaced in time, constant eating, drinking, grinding and chewing may cause an unintentional removal of the dental filling.

Sharp object stuck between teeth -- When small pebbles, seeds or bones get stuck in the teeth, it is better to go to the dental clinic than to remove them with a toothpick.
Two observations that can be made about all of these situations are: 1) keep calm, given how sophisticated dentistry has become, your problem can be rectified, and; 2) when you have a dental emergency in Toronto, visit your dentist at the earliest.
Immediate Attention
QQ Dental houses experienced dentists who take a seasoned approach to dental care. We keep up-to-date with modern practices and always the best service to patients. Contact us for any dental emergency in Toronto and we will schedule an appointment with a dentist for immediate attention.
No comments yet...
*** Your email address will not be published.
Promotions
---
Complimentary Consultations:

WE are offering no-obligation and no-cost complimentary consultations!

We understand that choosing a healthcare provider is a very personal decision and want to ensure
that you are comfortable with your dental team before committing to an examination or treatment plan.

This is why we invite you to schedule a 15-minute, complimentary consultation.
There is no-obligation and no-cost for a complimentary consultation!
This is your chance to meet us or discuss general and cosmetic dentistry services in a relaxed, conversational setting.

Call/Text, email now to book your complimentary consultation today!
647-352-0755 - qqdental2@gmail.com