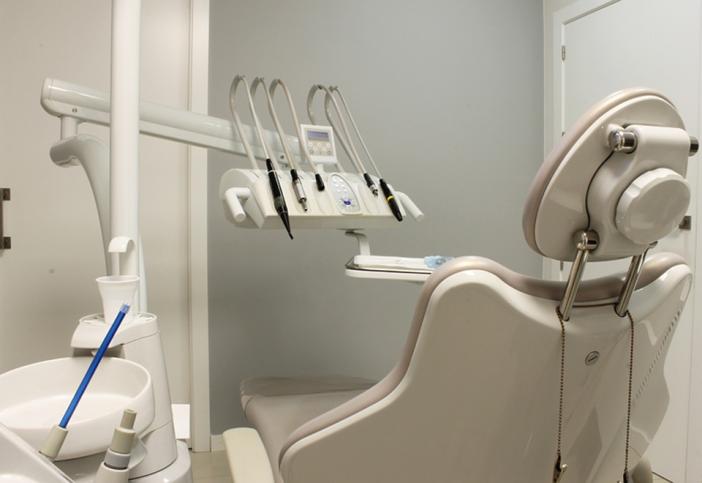 Dental Implants in Toronto - The Smart Alternative
April 04, 2018
Dental implants in Toronto are an ideal solution for missing or damaged teeth. At Queens Quay Dental in Toronto, we offer this delicate dental procedure to help you restore your smile and oral health. By creating an artificial root that will replace your tooth's natural root, the artificial implant tooth should perfectly fit your natural smile.
Dental Implants in Toronto can help you avoid gum disease, misalignment and other issues that a missing tooth can create if left unattended.
Dental implants are tooth replacements made to look natural and restore functionality. When replacing a missing tooth, a titanium anchor is implanted into the jaw. Once this has healed, allowing the jawbone to gain stability, the artificial tooth, a custom made porcelain crown, is placed on the anchor. Considered more popular than dentures, dental implants are more permanent and can allow patients to eat freely, smile confidently and speak without issue.
What Are the Advantages of Dental Implants?
Better appearance -- As they feel like they are your own teeth, they become permanent and give you back your smile without worrying about restrictions.
Better speech -- Unlike dentures that can fit poorly and cause you to slur your words or mumble, implants do not make your teeth slip.
Better comfort -- As they are permanent, they eliminate the discomfort of having to remove and clean them separately.
Easier eating -- As sliding dentures can prove to be difficult when you are chewing, dental implants function like your natural teeth. They also give more strength and stability to your bite.
Improved oral health -- Since implants do not need you to have your other teeth reduced, more of your other teeth are left intact. This improves oral health in the long run.
Durability -- Dental implants can last many years and may even last an entire lifetime with good cleaning habits and proper care.
Convenience -- eliminate the embarrassment of missing teeth in social and professional situations as well as the problems with messy adhesives to keep dentures in place.
Contact us today to learn more about dental implants in Toronto or to book your appointment!
this si a fantastic clinic, very gentle
Posted by: Nancy | May 30, 2018, 1:02 pm
*** Your email address will not be published.
Promotions
---
Complimentary Consultations:

WE are offering no-obligation and no-cost complimentary consultations!

We understand that choosing a healthcare provider is a very personal decision and want to ensure
that you are comfortable with your dental team before committing to an examination or treatment plan.

This is why we invite you to schedule a 15-minute, complimentary consultation.
There is no-obligation and no-cost for a complimentary consultation!
This is your chance to meet us or discuss general and cosmetic dentistry services in a relaxed, conversational setting.

Call/Text, email now to book your complimentary consultation today!
647-352-0755 - qqdental2@gmail.com