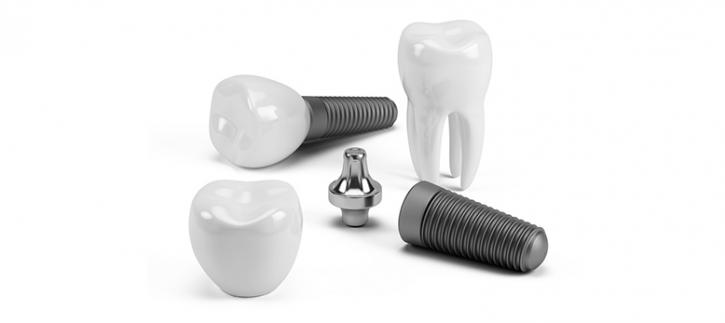 Dental Implants in Toronto
February 20, 2018
A smile can open a lot of doors and determine first impressions. However, the key to a great smile is strong, healthy teeth. Without them, a smile can be very challenging.
But not all of us are fortunate enough to have strong, healthy and perfectly straight teeth. It is also inevitable that some of us may damage our teeth as we grow.
If you are missing one or more teeth and it's difficult for you to smile, don't feel bad! It's never too late to do something about it, to restore your glorious smile and your dental health.
Dental implants in Toronto are one of the best procedures or options to replace missing teeth. Aside from restoring your smile and chewing surface, they will also provide your body a lot of great benefits. Here's how:
Benefits and Advantages that Dental Implants in Toronto can Offer:
Restore and Keep Your Smile - Dental implants are the best option to restore missing teeth. They will allow you to smile again and keep you smiling for a lifetime. Dental implants will make a person look younger, healthier and more attractive.
Better Career and Relationships – Using an implant to replace missing teeth will also make you look more presentable, both is social and professional settings. A very important aspect of life, for example, is pursuing a career. The procedure will enable you to smile wide during interviews, parties and meet-ups.
Get Fit and Stay Healthy - Having a replacement for missing teeth will also allow you to eat some of the food you were not able to with a gap. It will allow you to chew the healthy yet harder foods that make up a healthy diet. With a renewed chewing surface, infection and detriment to the gums is eliminated as are dietary restrictions.
Think an implant might be right for you? Give us a call or visit today to book your consultation!
No comments yet...
*** Your email address will not be published.
Promotions
---
Complimentary Consultations:

WE are offering no-obligation and no-cost complimentary consultations!

We understand that choosing a healthcare provider is a very personal decision and want to ensure
that you are comfortable with your dental team before committing to an examination or treatment plan.

This is why we invite you to schedule a 15-minute, complimentary consultation.
There is no-obligation and no-cost for a complimentary consultation!
This is your chance to meet us or discuss general and cosmetic dentistry services in a relaxed, conversational setting.

Call/Text, email now to book your complimentary consultation today!
647-352-0755 - qqdental2@gmail.com