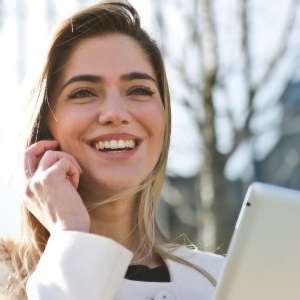 Dental Office in Toronto: 3 Popular Options for Cosmetic Dental Treatments
September 11, 2018
Cosmetic dentistry may not be for everyone, however, some patients do benefit from making a lifestyle change. Visiting a dental office in Toronto is the first step to a picture perfect smile. In order to make an informed lifestyle change, you should know the details about a few popular cosmetic treatment options.
If you are dreaming of a beautiful smile, look no further! Our dental office in Toronto takes pride in helping our patients feel great about themselves.
Tooth Whitening: Whitening is popular cosmetic treatment among dental patients who want to increase their confidence through their beautiful smile. Yellowing teeth is a natural process as people get older, this is because the enamel layer starts to thin over time due to attrition and wear. Tooth whitening is done using chemical agents like carbamide peroxide or hydrogen peroxide. It is highly debated which option offers maximum whitening results, however the experts at our dental office in Toronto know the best choice. If you want the best results, visit us at Queens Quay Dental Centre.
Short Term Orthodontics: Orthodontics are done to correct the positions of your teeth in order to create a straight smile. Orthodontics can either be done for aesthetics or functionality. If you are looking to improve aesthetics, this service can be done either stand-alone or paired with other cosmetic services like tooth whitening. As the name suggests, short term orthodontic treatments are only a temporary correction. If this treatment sounds right for you, ask our specialists at Queens Quay Dental Centre to learn more about orthodontics and their expert opinion.
Ceramic Crowns and Veneers: By far, the most popular elective cosmetic dentistry for those who want to correct their teeth position and shine a bright white smile is ceramic restorations. They can help return an aged smile back to its youthful appearance. However, this treatment is slightly more expensive because of the laboring process and the joint laboratory costs.
At Queens Quay Dental Centre, we understand the importance of cosmetic dental treatments. We know that a great smile can help our patients feel comfortable and confident in their everyday lives. If you are looking for cosmetic treatments, come visit our dental office in Toronto. Call or email us today to learn more about the great services we offer!
No comments yet...
*** Your email address will not be published.
Promotions
---
Complimentary Consultations:

WE are offering no-obligation and no-cost complimentary consultations!

We understand that choosing a healthcare provider is a very personal decision and want to ensure
that you are comfortable with your dental team before committing to an examination or treatment plan.

This is why we invite you to schedule a 15-minute, complimentary consultation.
There is no-obligation and no-cost for a complimentary consultation!
This is your chance to meet us or discuss general and cosmetic dentistry services in a relaxed, conversational setting.

Call/Text, email now to book your complimentary consultation today!
647-352-0755 - qqdental2@gmail.com