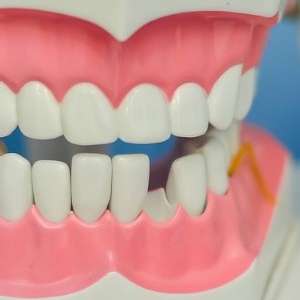 Dental Emergency in Toronto: 4 Common Emergencies to Look Out For
August 27, 2018
Emergencies are unexpected and can happen in the matter of seconds. Seeing a dentist twice a year is important to keep your oral health in check and to watch out for any potential dental problems. However, oral emergencies do happen and they are more common than you would think. Keep yourself prepared by knowing the possible scenarios in case you are caught in a dental emergency in Toronto.
A dental emergency in Toronto is serious, at QQ Dental we make sure you're taken care of!
Here are the four common dental emergencies to be aware of:
Extreme Toothache: An extremely painful toothache can be the indicator of a serious oral condition. It may be due to infected gums, exposed root surfaces, or an abscessed tooth. Whatever is the reason for the unbearable pain, it's best to see an emergency dentist. The longer you wait for the pain to vanish, the more likely your situation will worsen. It's a dental emergency in Toronto you should not ignore to prevent more discomfort.
Broken or Fractured Teeth: While our teeth are coated with the tough substance called enamel, they can still be cracked or broken. This is often the case if you use your teeth to crack open bottles, tear open packaging, or play sports without a proper mouth guard. If you experience a fractured or broken tooth, visit a dental clinic right away. Also, if possible bring the fragment with you on your trip to the dentist.
Missing Crowns: If you have dental crown, or filling, and lose it, your tooth can become awfully sensitive. A lost crown can happen during eating while a loose crown can be caused by a decaying tooth. A missing crown is a serious dental emergency that has to be looked at by a dentist without delay to prevent your teeth from shifting out of position.
Loose Tooth: If you have a loose tooth, it is urgent to see an emergency dentist to save it while it's still attached to your gums. A loose tooth can be caused by a dental infection or physical trauma which causes punishing discomfort. Don't wait and contact QQ Dental, otherwise you will need a root canal later.
These are a few possible situations that will require you to see a dentist urgently. If you find yourself in a dental emergency in Toronto, call our expert dentists at Queens Quay Dental Centre. Our experienced dentists can assess your situation, provide the best solution, and make you feel at ease.
No comments yet...
*** Your email address will not be published.
Promotions
---
Complimentary Consultations:

WE are offering no-obligation and no-cost complimentary consultations!

We understand that choosing a healthcare provider is a very personal decision and want to ensure
that you are comfortable with your dental team before committing to an examination or treatment plan.

This is why we invite you to schedule a 15-minute, complimentary consultation.
There is no-obligation and no-cost for a complimentary consultation!
This is your chance to meet us or discuss general and cosmetic dentistry services in a relaxed, conversational setting.

Call/Text, email now to book your complimentary consultation today!
647-352-0755 - qqdental2@gmail.com