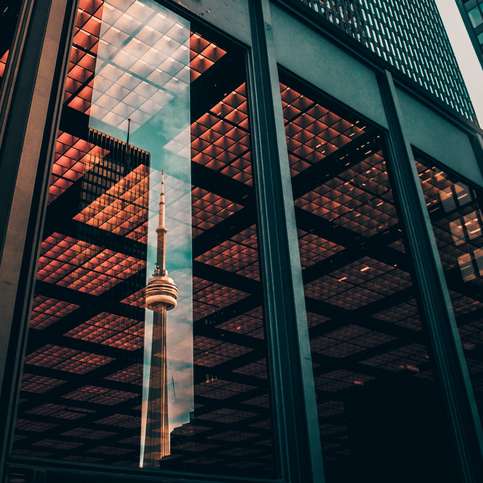 Finding the Best Dental Clinic in Toronto for Your Family
February 26, 2019
Searching for a dental clinic in Toronto can prove to be difficult – with multiple offices to choose from, the choices may seem overwhelming. There are many factors to consider when selecting a dental office for you or for your family. You'll want to maintain that you and your family's needs are accommodated effectively and professionally to ensure that your family's oral care is in check.
Today we'll briefly go through what to search for when finding the best dental clinic in Toronto
A Dental Clinic that Cares
Like a family doctor, if you're searching for a long-time dental clinic you'll probably want your dentist and dental staff to care as your children begin to grow up. Finding a family dentist that knows your family is a great way to begin a family dental history – allowing for your dentist to prescribe preventative measures that can decrease the likelihood of you or your family developing oral issues or disease later in life.
A Dental Clinic that is Accommodating
You'll also want to ensure that your dental clinic is accommodating enough to fit you in for emergency appointments or other appointments made on short notice. Sometimes life happens – schedules inexplicably become hectic, appointments somehow get forgotten under the piles of everyday routines, but it's comforting knowing that scheduling your dental appointment is one thing you don't need to think too much about.
A Dental Clinic that is Affordable
The cost of living in Toronto has only gone up in recent years. Living in the city shouldn't mean paying a hefty price tag on your oral care. Finding a dental clinic in Toronto that is accommodating of differing insurance plans and budgets can make all the difference when it comes to making ends meet without having to sacrifice prioritizing your health.
QQ Dental is Your Go-To Dental Clinic in Toronto
If you're searching for the best dental clinic in Toronto – you're in luck. Queen's Quay Dental offers the knowledge and expertise to ensure your dental visit won't warrant another one any time soon.
We offer multiple services that cater to your unique needs, including dental emergencies, preventative care, cosmetic dentistry, child care, orthodontics, implants, and much more!
Caring, accommodating, and affordability are all part of our core values here at QQ Dental. We ensure our patients are cared and accommodated for while also ensuring they don't break the bank prioritizing their oral health.
Contact us for all your oral health needs!
Great things to consider when finding the best dental clinic in Toronto!
Posted by: Samantha | February 26, 2019, 9:53 am
*** Your email address will not be published.
Promotions
---
Complimentary Consultations:

WE are offering no-obligation and no-cost complimentary consultations!

We understand that choosing a healthcare provider is a very personal decision and want to ensure
that you are comfortable with your dental team before committing to an examination or treatment plan.

This is why we invite you to schedule a 15-minute, complimentary consultation.
There is no-obligation and no-cost for a complimentary consultation!
This is your chance to meet us or discuss general and cosmetic dentistry services in a relaxed, conversational setting.

Call/Text, email now to book your complimentary consultation today!
647-352-0755 - qqdental2@gmail.com