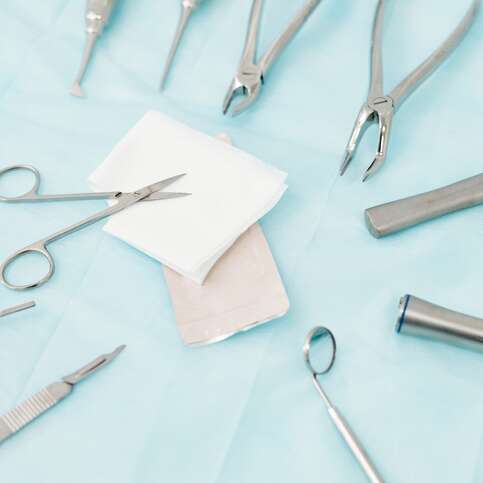 In Times of Need for Emergency Dental Care
November 16, 2020
Accidents do happen anytime and anywhere. Unfortunately, even your teeth can be exposed to these mishaps and some oral injuries require immediate treatment while others can wait until regular business hours. It's important to know what emergencies should know to call for dental care. This is to ensure that you and your family's teeth are well taken care of and prevent unnecessary trips to the ER for emergency dental in Toronto.
It's best to already have your own personal or family dentist whom you fully trust.
Some of the most common types of dental injuries are broken teeth, knocked out teeth and cracked teeth. All of them can be caused by various incidents such as sports or eating very hard foods. Depending on the specific kind of injury you have, it might be possible to wait for it to be dealt with by a dental care specialist during normal hours. But if your dental injury is severe, you need to go to your dentist for emergency dental in Toronto. Whether it is a severe crack, a damaged tooth nerve, or a completely knocked out tooth, only a professional can decide what steps to take next.
Experiencing any of those serious oral emergencies doesn't have to wait much longer but you have to seek immediate dental attention. However, if you're caught in a situation that makes it difficult to contact your dentist for emergency dental in Toronto, your best option is to make the next soonest appointment with your family dentist. Depending on the problem, you may be able to get away with pain relief and remedies at home, however only professionals can truly fix and perform the right dental procedure. By having a family dentist, you'll be prioritized in your time of need. Having a relationship with a clinic will ensure that your dental history will be accessible to aid the dentist with your emergency situation.
If you're looking for a reliable dentist that will be readily available during emergencies, in addition to your regular check ups, Queens Quay Dental is the clinic for you. With a friendly staff and years of experience, we can take care of the entire family's needs. Call us today to find your new dental clinic!
No comments yet...
*** Your email address will not be published.
Promotions
---
Complimentary Consultations:

WE are offering no-obligation and no-cost complimentary consultations!

We understand that choosing a healthcare provider is a very personal decision and want to ensure
that you are comfortable with your dental team before committing to an examination or treatment plan.

This is why we invite you to schedule a 15-minute, complimentary consultation.
There is no-obligation and no-cost for a complimentary consultation!
This is your chance to meet us or discuss general and cosmetic dentistry services in a relaxed, conversational setting.

Call/Text, email now to book your complimentary consultation today!
647-352-0755 - qqdental2@gmail.com