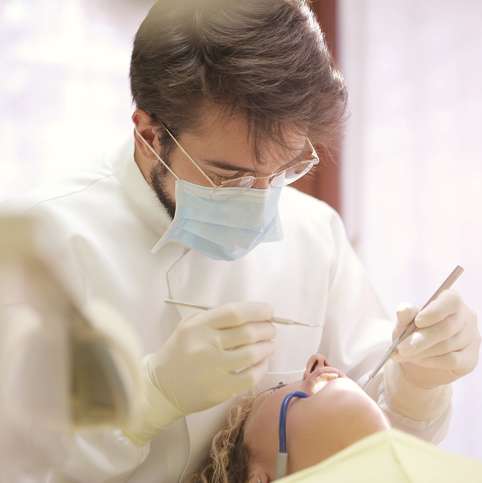 Key Facts about Getting Dental Implants
April 22, 2020
If you are suffering from toothache frequently, basic cleaning and antibiotics may no longer cut it. For a more long term solution, you may want to consider getting a dental implant. A dental implant in a titanium post that a dentist has to surgically position into your jawbone just beneath your gum line. It serves as an anchor for replacement teeth to be mounted onto. An experienced, high-skilled dentist in Toronto should be able to perform this procedure. Unlike a denture, an implant won't come loose.
However, not everyone can have an implant because you must have healthy gums and bones to support it.
Otherwise, a sinus lift may be needed to be performed by your dentist in Toronto if there's not enough bone in your upper jaw or if you have sinuses that are very close to your jaw.
If it has been determined that your gum and bone are adequate to proceed with the implant, then you can benefit from an implant as it provides great support for your artificial teeth. Bridges and dentures, and even individual crowns mounted onto your implant, will be fitted well into place and will not run the risk of coming loose, which is very important when you eat or speak. These benefits come with a little more expense than other tooth replacement options but the results are worth it.
Typically, an implant dentist in Toronto will be able to perform two major types of implants that are considered to be safe. The first type is known as an endosteal implant wherein the implants are surgically implanted directly onto your jawbone. This implant option requires a secondary surgery to attach the post to the original implant for the artificial teeth to anchor on. The second type of implant is called the subperiosteal implant in which a metal frame is fixed onto the jawbone that's below the gum. This frame then becomes permanently attached to your jawbone when your gum has healed. The posts can then be attached to the frame where the artificial tooth can be mounted.
If you are looking to get dental implants, call QQ Dental today for information about appointments!
You guys are dentists located in Toronto?
Posted by: Kayla | May 6, 2020, 1:20 pm
*** Your email address will not be published.
Promotions
---
Complimentary Consultations:

WE are offering no-obligation and no-cost complimentary consultations!

We understand that choosing a healthcare provider is a very personal decision and want to ensure
that you are comfortable with your dental team before committing to an examination or treatment plan.

This is why we invite you to schedule a 15-minute, complimentary consultation.
There is no-obligation and no-cost for a complimentary consultation!
This is your chance to meet us or discuss general and cosmetic dentistry services in a relaxed, conversational setting.

Call/Text, email now to book your complimentary consultation today!
647-352-0755 - qqdental2@gmail.com