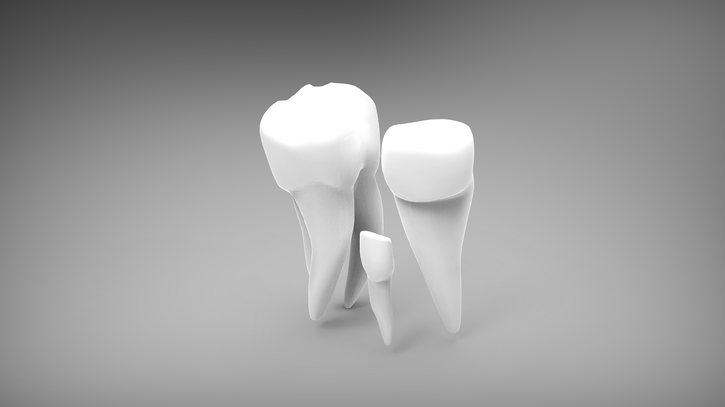 Make the Most of Your Insurance When You Visit your Family Dentist in Toronto
May 08, 2018
Good dental health begins with having a reliable and competent family dentist in Toronto. At QQ Dental we look after the dental health and hygiene of young patients as young as three years old. As a practice, visiting your family dentist in Toronto regularly, and even if simply to receive a clean bill of dental health, must be done regularly. But dental visits need not be an unnecessary drain on your health budget.
Regular visits to your family dentist in Toronto can be aligned in a manner that allows you to maximize your dental insurance coverage, or reduce your tax liability.
Benefit period – Begin by finding about your dental plan's start and end date. Knowing the start and end dates of your insurance coverage will better let you plan for when to undertake those visits to your family dentist in Toronto.

Using your benefits – Dental health insurance is concerned with ensuring you not need major dental health care; which is why dental plans offer such a plethora of benefits. Regular exams and teeth cleaning are usually the benefit minima in a family dental plan. Usually, benefits are far more comprehensive, and you should make sure to avail all of these services you are paying for by visiting your family dentist in Toronto.

Healthcare Spending Account – If your employer's health plan covers dental, it is likely you have access to a Healthcare Spending Account. This is a pre-determined sum provided to employees at the beginning of the year. Despite its utility, the HSA often remains un- or under-utilized. Instead, cover the costs of your planned or unplanned visit to your family dentist in Toronto.

Tax deduction – The Canadian tax code permits claiming of certain medical expenses on your tax return. Most dental work, including fillings, dentures and other dental work not paid for by your insurance plan can be deducted against your income when filing your taxes.
QQ Dental is proud to be go-to family dentist in Toronto for so many families. We provide considered dental care; our practice is full-service; our staff is highly trained and experienced in handling all ages of visitors and patients. At QQ Dental we encourage parents to bring their children to see us before a painful tooth issue occurs. That way your child will not associate dental visits, which are more often than not pleasant and painless – with dental discomfort.
What's more, we offer priority appointments for urgent cases. Our staff works with you to help process insurance claims and other paperwork.
No comments yet...
*** Your email address will not be published.
Promotions
---
Complimentary Consultations:

WE are offering no-obligation and no-cost complimentary consultations!

We understand that choosing a healthcare provider is a very personal decision and want to ensure
that you are comfortable with your dental team before committing to an examination or treatment plan.

This is why we invite you to schedule a 15-minute, complimentary consultation.
There is no-obligation and no-cost for a complimentary consultation!
This is your chance to meet us or discuss general and cosmetic dentistry services in a relaxed, conversational setting.

Call/Text, email now to book your complimentary consultation today!
647-352-0755 - qqdental2@gmail.com