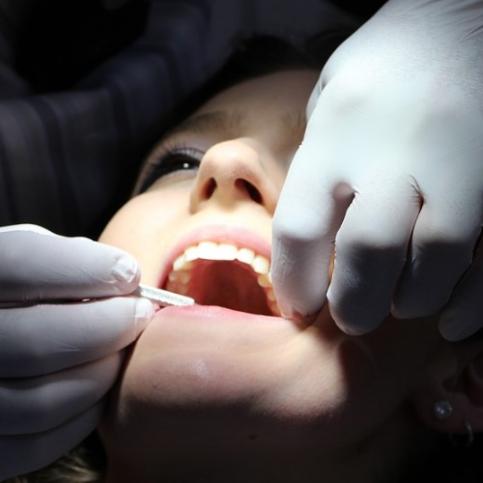 What To Look For In A Dentist In Downtown Toronto
May 03, 2018
If you're looking for a dentist in downtown Toronto, you should know that there are many of them. When choosing one as your primary dentist, you should consider the services that a particular dentist in downtown Toronto provides.
When choosing a dentist in downtown Toronto, choose one that can service all your dental needs!
When choosing a dentist in downtown Toronto, it's highly important they offer the following services:
Dental Emergencies – The unexpected can happen when it comes to your teeth. If you require immediate assistance from a dentist in downtown Toronto, choose a dentist that's ready and able to accommodate you!
Preventative Care – Regular cleaning is essential to the maintenance of a great smile. Choose a dentist that is dedicated to not only educating you on how to maintain your dental and oral health, but one that can also provide professional cleaning!
Child Care – It's so important to maintain your teeth, especially at a young age. Children can be very apprehensive when it comes to dentist visits, so choose a dentist that offers a comfortable and friendly environment for children, but can encourage them to take care of their oral health!
Orthodontics – A dentist in downtown Toronto that provides orthodontics is highly important. It allows you to have all your dental work done in one place! There is no need to visit an orthodontist elsewhere if your dentist provides the same quality service!
Oral Surgery – People dread the infamous wisdom teeth removal. When it comes to oral surgery, choose a dentist that strives to give you the most comfortable experience while providing the proper care that you need!
Cosmetic Dentistry – We always want to look our best. A dentist in downtown Toronto that is equipped to provide you with a variety of cosmetic work to fix any problems you might have is vital to you looking your best!
Fortunately for you, at Queens Quay Dental Centre, we offer every single one of these services, and more! We strive to be your go-to for all your dental needs. We are conveniently located downtown on Queens Quay, so choose us as your dentist in Downtown Toronto!
No comments yet...
*** Your email address will not be published.
Promotions
---
Complimentary Consultations:

WE are offering no-obligation and no-cost complimentary consultations!

We understand that choosing a healthcare provider is a very personal decision and want to ensure
that you are comfortable with your dental team before committing to an examination or treatment plan.

This is why we invite you to schedule a 15-minute, complimentary consultation.
There is no-obligation and no-cost for a complimentary consultation!
This is your chance to meet us or discuss general and cosmetic dentistry services in a relaxed, conversational setting.

Call/Text, email now to book your complimentary consultation today!
647-352-0755 - qqdental2@gmail.com