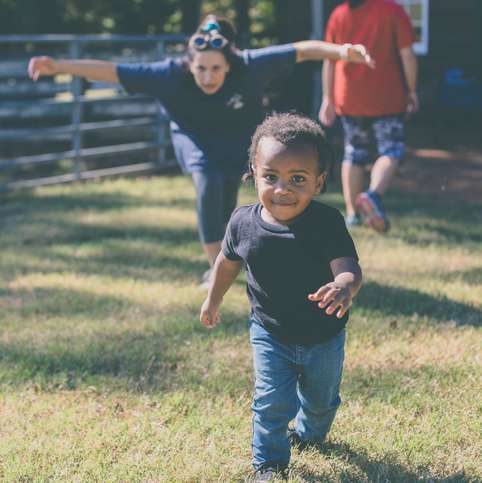 Planning Your Child's First Trip to the Dentist
November 04, 2019
Are you worried about your child's first trip to the dentist? Feeling some stress when thinking about taking your child to the dentist is completely normal – especially if you loathe trips to the dentist yourself. But fear not! As a leading Toronto dental clinic, QQ Dental is here to answer a few frequently asked questions on what to expect and how to plan for your child's first trip to the dentist.
When should I take my child to first see the dentist?
Experts recommend taking your child for their first trip to the dentist within the first 6 months of the first tooth eruption – or by the first year of age. The primary purpose of the first visit is preventative. Your family dentist will ensure there aren't any issues with your child's teeth. The dentist will also be able to provide you with information regarding baby bottle tooth decay, feeding routines and practices, mouth cleaning, teething, pacifier habits, and finger-sucking habits.
How should I prepare my child for their visit to the dentist?
The last thing you want is for your child's first trip to the dentist to be a terrifying one. So try to stay positive – get them excited for their first trip to the dentist. If your child is pre-school age or older, it's best to explain what to expect in a way they can understand.
How can I prepare myself for my child's first visit to a Toronto dental clinic?
Clear any questions or concerns you may have with the dentist ahead of time. Ensure you've compiled your child's health history before your child's appointment, and inform the dentist of how your child is feeling in the event that they are scared, anxious, or apprehensive.
Where can I find a family-friendly Toronto dental clinic to take my child to?
If you're looking for a family-friendly dental clinic in the heart of Toronto, then look no further than QQ Dental! We strive to ensure our patients maintain great oral health – regardless of age! As a family-friendly oral child-care facility, we are dedicated to building healthy oral habits from age 3 up until the late teens. Book an appointment with QQ Dental today!
No comments yet...
*** Your email address will not be published.
Promotions
---
Complimentary Consultations:

WE are offering no-obligation and no-cost complimentary consultations!

We understand that choosing a healthcare provider is a very personal decision and want to ensure
that you are comfortable with your dental team before committing to an examination or treatment plan.

This is why we invite you to schedule a 15-minute, complimentary consultation.
There is no-obligation and no-cost for a complimentary consultation!
This is your chance to meet us or discuss general and cosmetic dentistry services in a relaxed, conversational setting.

Call/Text, email now to book your complimentary consultation today!
647-352-0755 - qqdental2@gmail.com