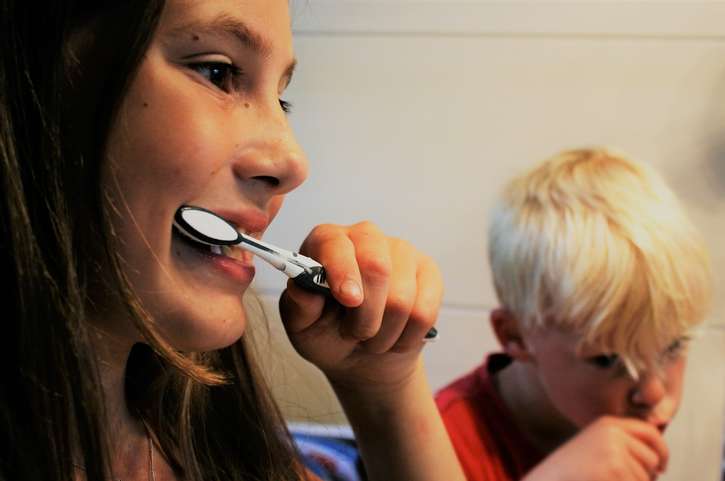 Queens Quay: Your Family Dental Partner in Toronto
May 30, 2018
Most people are not comfortable to visit a dentist because of personal reasons. It can be out of fear of a bad experience with a procedure or the dentist who handles the operation. At Queens Quay Dental Centre, however, we make sure that your experience will make you want come back! Our staff is caring and gentle, and we love treating patients of all ages. We know the importance of a dependable and skilled dentist in Toronto to ensure a happy and healthy smile.
Count on a skilled family dentist in Toronto who can address the needs of the whole family – be it routine hygiene, cosmetic or an emergency.
Sugar can be absorbed by your body quickly, and too much can have very negative effects. The same thing happens with your teeth. Sugary drinks, candy, coffee and many other things can wear away the enamel and color on your teeth. This, as well as the overall health of your teeth and gums, is why tis so important to brush and floss daily.
However, no matter how much we take care of our teeth there are many reasons to get routine checkups and cleanings. We can ensure your entire mouth is clean and there are no issues that could develop into problems, including oral cancer.
Here are some tips from QQ Dental on how you can take care of your teeth to preserve a beautiful and healthy smile.
1. Make floss your teeth daily. You can rely on using floss every day if you want to keep cavities away. By using it, you are removing excess food that enters in between teeth. On a regular basis, you will stop the cause of decay.
2. Regularly brush your teeth twice a day. You may use toothpaste with fluoride protection formula. Fluoride decreases tooth decay but protecting our teeth from demineralization.
3. Limit sugar and caffeine intake.
4. Quit smoking. It is not only beneficial for your teeth but also to your whole body.
5. Visit your family dentist in Toronto on a regular basis for cleaning appointments and check-up.
These are only a few practices that will keep your teeth and gums healthy. As your family dentist in Toronto, we are committed to your oral health.
Contact QQ Dental in Toronto today to learn more or to book a consultation!
No comments yet...
*** Your email address will not be published.
Promotions
---
Complimentary Consultations:

WE are offering no-obligation and no-cost complimentary consultations!

We understand that choosing a healthcare provider is a very personal decision and want to ensure
that you are comfortable with your dental team before committing to an examination or treatment plan.

This is why we invite you to schedule a 15-minute, complimentary consultation.
There is no-obligation and no-cost for a complimentary consultation!
This is your chance to meet us or discuss general and cosmetic dentistry services in a relaxed, conversational setting.

Call/Text, email now to book your complimentary consultation today!
647-352-0755 - qqdental2@gmail.com