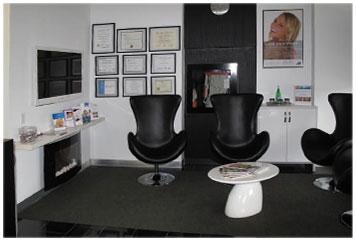 Questions You Should Be Asking at a Downtown Dental Toronto Office
July 20, 2016
When you go into your downtown dental Toronto office, there are questions you can ask to make sure you are getting the best service. Most dentists are pretty straightforward, but you might want to know more. Below we'll list some of the questions you might want to ask your dentist when you go in for your appointment. Don't be shy - dental professionals are used to it and will be happy to answer them for you.
Before You Go
Find out about pricing and insurance coverage before you go. What's the charge for each service and what will your insurance cover? Also a good idea is to find out if your dentist accommodates for an emergency service and how much it may cost.
When You Get into the Chair
Once you get to your appointment, you can ask questions about the health of your teeth and what the dentist would recommend, both in terms of your personal care and his/her services. Make sure that the dentist is able to justify why the recommended treatments are necessary. This is a good way to save money because some dentists will make suggestions of things you might not actually need. You should ask what you can do to improve your oral health and if there are foods you can eat to help you make them better.
You should always ask if you have any concerns or something the dentist hasn't addressed during your visit. If you have a pain and they did not locate any problem visually, tell them about the location of your pain so they can provide a more thorough examination. Asking questions will help make the whole experience better for you and then dentist especially if you don't like going in for cleanings in the first place. Visit www.qqdental.ca if you are looking for a downtown dental office in Toronto and need a place to start.
Generally speaking if you have missing teeth you are the candidate for a dental implant. It is very important for dental surgeons to know your medical and dental status to determine if there are any conditions or diseases that can affect whether dental implants are a suitable option for you or not. Please call us for an appointment and we will be able to answer most of your question during first 15 min complementary consultation visit.
Posted by: Dr. Vasyutyak | August 15, 2016, 11:59 am
How do I know if I am a candidate for dental implants?
Posted by: Nancy | August 11, 2016, 11:48 am
*** Your email address will not be published.
Promotions
---
Complimentary Consultations:

WE are offering no-obligation and no-cost complimentary consultations!

We understand that choosing a healthcare provider is a very personal decision and want to ensure
that you are comfortable with your dental team before committing to an examination or treatment plan.

This is why we invite you to schedule a 15-minute, complimentary consultation.
There is no-obligation and no-cost for a complimentary consultation!
This is your chance to meet us or discuss general and cosmetic dentistry services in a relaxed, conversational setting.

Call/Text, email now to book your complimentary consultation today!
647-352-0755 - qqdental2@gmail.com