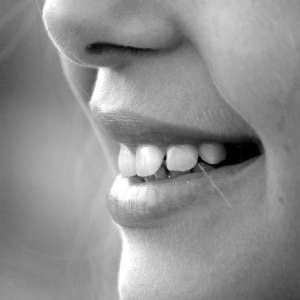 Receiving the Best Oral Care from Your Toronto Dental Clinic
December 17, 2018
It's been stressed that oral health is not only crucial to the overall physical wellness, but also to social and mental welfare. If someone doesn't take care of their oral and dental needs, a wide array of problems may arise. This becomes a risk for even more serious health problems, such as respiratory and cardiovascular illnesses. This is why it's important to visit your Toronto dental clinic.
To treat your teeth right, it's important to receive quality oral care from your Toronto dental clinic!
During a dental appointment, dentists examine your oral health, make recommendations if needed, and establish both professional and home oral hygiene plans and habits. Of all the services that a Toronto dental clinic offers, preventive or preventative oral care is arguably one of the most important ones.
Preventative care entails having regular routine visits to your dentist, avoiding sugary snacks and drinks, avoiding tobacco use and coffee, as well as practicing good oral hygiene habits daily. All of this contributes to having both great health in all facets of your life, even as you get older.
While many of these things are all a part of preventative care, a highly important factor is repetition and routine maintenance. This involves developing a strong oral maintenance routine throughout your entire life. Things like brushing your teeth at least twice a day and visiting your dentist regularly are incredibly vital to preventative care.
However, it's important to note that the frequency of visiting your Toronto dental clinic varies between person to person. For the average person, it's typical that they visit the dentist at least twice a year. Yet, some people are more prone to dental disease, so these people should visit their dental clinic more often than most.
At Queen's Quay Dental, we strongly believe in a holistic approach of oral health care that provides preventative practices for all of our patients. With a proper routine visits to our Toronto dental clinic and constant care, you can keep your smile shining bright for years and years to come.
No comments yet...
*** Your email address will not be published.
Promotions
---
Complimentary Consultations:

WE are offering no-obligation and no-cost complimentary consultations!

We understand that choosing a healthcare provider is a very personal decision and want to ensure
that you are comfortable with your dental team before committing to an examination or treatment plan.

This is why we invite you to schedule a 15-minute, complimentary consultation.
There is no-obligation and no-cost for a complimentary consultation!
This is your chance to meet us or discuss general and cosmetic dentistry services in a relaxed, conversational setting.

Call/Text, email now to book your complimentary consultation today!
647-352-0755 - qqdental2@gmail.com