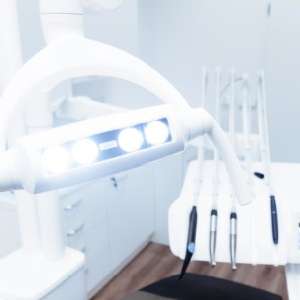 What Warrants a Visit to an Emergency Dental Clinic in Toronto
November 14, 2018
Going to the dentist normally requires you to have an appointment. However, in the case of a dental emergency, you can call your dental clinic to quickly schedule an emergency procedure to be done. That's why it's necessary to have your dentist's contact information when you need to visit an emergency dental clinic in Toronto.
Whatever the emergency, our dental clinic in Toronto is well-equipped to handle your needs and get you back to looking your best!
While you might do all that you can to maintain your smile, sometimes accidents that happen which warrants a visit to an emergency dental clinic Toronto. Teeth can get chipped, loosened, and even knocked out.
Knocked-Out Tooth
If the knocked-out tooth is still whole, recover it but avoid touching the root. Rinse it with clean water but don't scrub it. Wrap it in moist tissue paper and put it in a small plastic container with a cover and head to your dentist as fast as you can. Don't wait for even less an hour before seeing your dentist because as soon as the root dries, the chance of saving your tooth becomes nil.
Loosened or Misaligned Tooth
Loosened or misaligned teeth can be the result of falling down mouth-first or having been struck in the mouth. When this happens, it's important to call your dentist right away and get to your emergency dental clinic in Toronto. However, as you are heading to the clinic, gently try to position your tooth in its original alignment and lightly press it with your finger, or gently bite down to support it. Usually, your dentist needs to splint it to its neighboring teeth if there's no damage on your gum.
Fractured, Cracked or Chipped Tooth
Go to your dentist right away if your chipped or cracked tooth exposes a nerve. This nerve can render your teeth sensitive and if dirt gets inside this tooth, infection, and decay can occur. But if only a small portion was chipped, then your dentist may just insert a composite filling or crown to level out the tooth with the rest.
If you think that you have a dental problem that needs immediate treatment, don't hesitate to get in touch with us at QQ Dental. We're your emergency dental clinic in Toronto. We want to get your smile back in top condition as soon as possible.
No comments yet...
*** Your email address will not be published.
Promotions
---
Complimentary Consultations:

WE are offering no-obligation and no-cost complimentary consultations!

We understand that choosing a healthcare provider is a very personal decision and want to ensure
that you are comfortable with your dental team before committing to an examination or treatment plan.

This is why we invite you to schedule a 15-minute, complimentary consultation.
There is no-obligation and no-cost for a complimentary consultation!
This is your chance to meet us or discuss general and cosmetic dentistry services in a relaxed, conversational setting.

Call/Text, email now to book your complimentary consultation today!
647-352-0755 - qqdental2@gmail.com