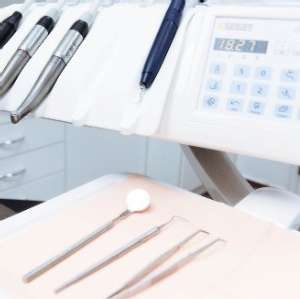 Cosmetic Dentistry in Toronto: 4 Treatments to Consider
October 31, 2018
Do you have inhibitions when it comes to smiling? A chipped tooth or misaligned teeth can cause many individuals to feel ashamed about their smiles. At Queens Quay Dental Centre, we want all of our patients to feel confident in their beautiful smiles! There are a variety of dental treatments available for you to choose from. With the help of cosmetic dentistry in Toronto, you can improve your smile! These procedures differ in functionality, technology used, and results.
At Queens Quay Dental Centre, our cosmetic dentistry in Toronto is readily available and affordable!
Here are four cosmetic dentistry treatments you should consider if you want to improve your beautiful smile:
Teeth Whitening: There are a lot of over the counter teeth whitening products that you can try. However, these treatments are not as effective as professional ones. In fact, a professional cosmetic dentistry in Toronto can whiten your teeth as much as seven times whiter than before. In a single visit you can have noticeable results that you will want to smile about.
Dental Veneers: Veneers are typically made from porcelain and they provide a permanent dental solution to achieve the perfect smile that satisfies you. Porcelain veneers can hide any chips or cracks in your teeth, change the shape, and enhance the colour of your smile. Veneers are ideal for those who want to make small changes to their oral health.
Dental Bonding: This cosmetic dentistry is perhaps the most cost-effective treatment if you have small irregularities you want to fix. It is a composite resin that is used to treat minor imperfections in your teeth like a small crack or chip. It can also be used to cover any exposed roots. Also, you do not need to worry that it will look unnatural because it will be coloured similar to your teeth.
Inlays and Onlays: This treatment is used if your teeth have been damaged and can help complete its shape again. Inlays and onlays are similar to dental crowns but different in their size. They are approximately the fraction of the size of a dental crown. Onlays and inlays are attached to your teeth permanently and help you bite properly together.
Whichever treatment you believe is best for you, it is important to consult our expert cosmetic dentists at Queens Quay Dental Centre. We can help achieve a smile that is perfect for you! Our team is capable of giving you the most appropriate dental solution that you will need. Be it teeth whitening, dental bonding, or veneers, we have you covered. Call or email us today to learn more about our affordable services.
No comments yet...
*** Your email address will not be published.
Promotions
---
Complimentary Consultations:

WE are offering no-obligation and no-cost complimentary consultations!

We understand that choosing a healthcare provider is a very personal decision and want to ensure
that you are comfortable with your dental team before committing to an examination or treatment plan.

This is why we invite you to schedule a 15-minute, complimentary consultation.
There is no-obligation and no-cost for a complimentary consultation!
This is your chance to meet us or discuss general and cosmetic dentistry services in a relaxed, conversational setting.

Call/Text, email now to book your complimentary consultation today!
647-352-0755 - qqdental2@gmail.com