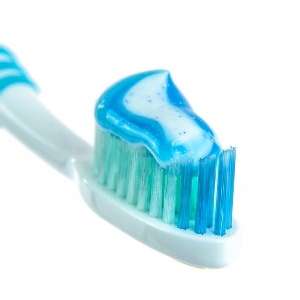 The Importance of Regularly Visiting Your Dental Clinic in Toronto
October 23, 2018
Most dentists recommend that you should regularly visit your dentist at least once every 6 months. This is to ensure that you keep your gums and teeth healthy with a regular cleaning and check-up. However, in some cases when your oral health needs improvement, you should visit your dentist as often as they recommend. Our dental clinic in Toronto can help manage and accommodate your visits.
At Queens Quay Dental Centre, our dental clinic in Toronto is dedicated to improving your beautiful smile!
Reasons to Visit Your Family Dentist
In order to maintain good oral health, it is ideal to visit your dentist on a regular basis. Here are a few reasons to visit your dentist regularly:
Cavities: A check-up with the dentist is necessary in order to see if there are any cavities or other risk factors affecting your teeth and gums. Cavities caught early are easy to fix, however, they grow deeper over time if not attended to. If they do occur, you may need to undergo a dental x-ray to see the extent of the damage inside your tooth.
Plaque and Tartar: If you go in for regular cleaning, a dental hygienist can help clear off the plaque or tartar the builds up on your teeth. Hardened tartar is more difficult to remove than plaque and requires a procedure called "scaling". Scaling gives the tooth a deeper cleaning and can leave your smile looking beautiful and healthy. After cleaning, some dental clinics in Toronto like to polish the teeth as well. This is to help whiten your teeth and to remove discoloration and staining.
Healthy Gums: Your gum health is significant for your overall oral health. They are the soft tissue in your mouth that surround your teeth and can indicate signs for any serious diseases. Regularly getting your gums, tongue, and throat checked is crucial.
Cosmetics: During a check-up, your dentists can determine if there are any needs for cosmetic intervention to help improve your beautiful smile. A filling, crown, or braces are some examples of cosmetic procedures and services that family dentists like to offer their patients.
There are many different reasons to regularly visit your family dentist. Maintaining a good oral health should be the main reason to book your next appointment with your dental clinic in Toronto. At Queens Quay Dental Centre, we are dedicated to helping our patients maintain a beautiful, happy, and healthy smile. We have years of experience and can provide the best preventative care and education to our patients. Call or email us today to learn more about the services we provide!
No comments yet...
*** Your email address will not be published.
Promotions
---
Complimentary Consultations:

WE are offering no-obligation and no-cost complimentary consultations!

We understand that choosing a healthcare provider is a very personal decision and want to ensure
that you are comfortable with your dental team before committing to an examination or treatment plan.

This is why we invite you to schedule a 15-minute, complimentary consultation.
There is no-obligation and no-cost for a complimentary consultation!
This is your chance to meet us or discuss general and cosmetic dentistry services in a relaxed, conversational setting.

Call/Text, email now to book your complimentary consultation today!
647-352-0755 - qqdental2@gmail.com