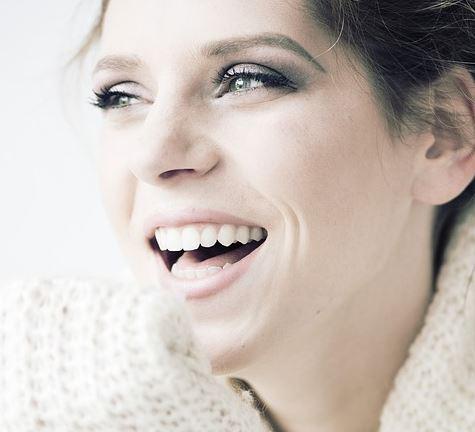 Toronto Dental Clinic - Smiling for Good Health
August 23, 2017
Why is it imperative to have a go-to Toronto dental clinic? Because of your smile.

Smiling often promotes positivity, boosts self-esteem and leaves a fantastic first impression. Studies also show that the benefits of smiling extend to our physical and mental health. Smiling helps lower blood pressure, releases natural pain relievers called endorphins, reduces stress levels and is an effective way to calm the nervous system. Having an excellent smile makes ourselves and others feel good. This simple gesture contributes to our overall wellness.

It is therefore important to take good care of our oral health in the same way we take measures in ensuring that our bodies are fit and healthy. A beautiful, pearly white smile makes wonders and helps improve our self-confidence, health, and relationships.

Eating nutritious food with less sugar and carbohydrates is a start.
This is vital in reducing the buildup of plaque and acids that weaken the teeth's enamel which if not properly managed will result in tooth decay. It is also important to maintain a good oral health habit which includes the proper brushing of teeth at least twice a day, flossing to remove the food particles stuck in between the teeth, rinsing your mouth with a mouthwash and regular visits to our Toronto dental clinic to have our teeth checked and treated to ensure that they are in excellent condition.

The proper care of our teeth and gums will make us feel good. It will give us the confidence to flash our best smile, to grin, laugh and to talk with other people up-close without worrying about teeth stains or bad breath.

To help get that beautiful, confident smile, make sure to visit Queens Quay Dental Centre, your Toronto dental clinic. We offer a variety of services to maintain your excellent oral health, whiten teeth for bright, pearly whites, prevent gum and teeth problems and to address other dental needs.

Contact QQ Dental, your Toronto dental clinic today and keep smiling for excellent health, good self-esteem, and great relationships.
Have to really recommend QQ, what a fantastic place and staff!
Posted by: Alison | March 16, 2018, 2:54 pm
Thanks for your services! Just switched over and no regrets so far :)
Posted by: Jennifer | November 30, 2017, 10:41 am
*** Your email address will not be published.
Promotions
---
Complimentary Consultations:

WE are offering no-obligation and no-cost complimentary consultations!

We understand that choosing a healthcare provider is a very personal decision and want to ensure
that you are comfortable with your dental team before committing to an examination or treatment plan.

This is why we invite you to schedule a 15-minute, complimentary consultation.
There is no-obligation and no-cost for a complimentary consultation!
This is your chance to meet us or discuss general and cosmetic dentistry services in a relaxed, conversational setting.

Call/Text, email now to book your complimentary consultation today!
647-352-0755 - qqdental2@gmail.com