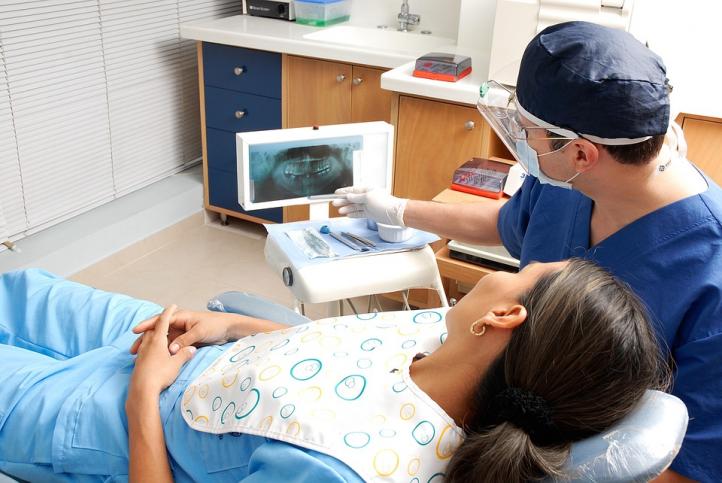 What Classifies as an Emergency Dental Toronto Procedure?
June 15, 2017
Although cosmetic dentistry does not improve or enhance the alignment of your bite, it brightens your smile. Conventionally, constructive cosmetic dentistry aims to improve your smile, while eliminating any imperfections that are likely to minimize your confidence levels.
Therefore, it is common to think that cosmetic surgeries are not emergency dental Toronto procedures. Here's why:
No alleviation of pain: Emergency dental processes involve procedures that alleviate feelings of pain and discomfort. However, cosmetic dentistry involves improving the alignment and overall aesthetic of your smile. Although your teeth are straightened, and possibly brightened, there is no significant pain alleviated through the cosmetic procedures administered.
No bleeding: Although cosmetic dentistry may involve the avulsion of some teeth, it does not cause any significant bleeding. Cosmetic surgeries differ from conventional dental emergencies because, during an emergency procedure, a lost tooth may cause bleeding or excessive blood loss. Therefore, it is common for emergency dental Toronto to disregard cosmetic dentistry as an urgent matter.
Not curative: Emergency and some non-emergency dental procedures are curative in nature. Cosmetic dentistry does not cure dental or oral infections. As a result, it an aesthetic procedure that does adhere to dental health.
No inflammations: It is common for dental infections and other oral complications to cause gum or facial inflammation. Cosmetic dentistry only caters to your aesthetic needs, therefore, it is difficult to view it as an emergency situation.
In order to understand the classification of emergency dental Toronto procedures, expert advice is required. This is critical in helping you decide whether a situation is an urgent or non-urgent matter. Emergency dental procedures tend to be more cost effective, and therefore, one can stay within their budget and provide their family with affordable dental care.
If you need help differentiating between a dental emergency and a cosmetic procedure, feel free to contact Queens Quay Dental through, +1 (647) 352-0755. We'll gladly address all of your inquiries and concerns.
Definitely good stuff to know here -- not enough people know what a dental emergency includes!
Posted by: Melissa F. | December 21, 2017, 11:54 am
*** Your email address will not be published.
Promotions
---
Complimentary Consultations:

WE are offering no-obligation and no-cost complimentary consultations!

We understand that choosing a healthcare provider is a very personal decision and want to ensure
that you are comfortable with your dental team before committing to an examination or treatment plan.

This is why we invite you to schedule a 15-minute, complimentary consultation.
There is no-obligation and no-cost for a complimentary consultation!
This is your chance to meet us or discuss general and cosmetic dentistry services in a relaxed, conversational setting.

Call/Text, email now to book your complimentary consultation today!
647-352-0755 - qqdental2@gmail.com