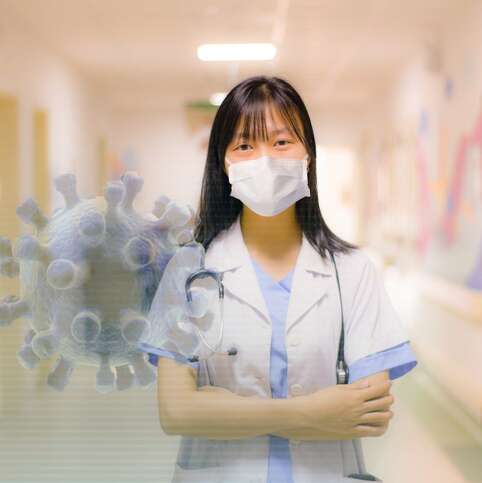 What to Expect at QQ Dental during COVID-19
January 12, 2021
Following the new restrictions and the continued onslaught of the current pandemic, dental offices in Toronto will be following special procedures to ensure the safety of our patients. QQ Dental is committed to making sure emergency procedures continue to be operational while our customers' comfort and safety is put first.
Our dental office in Toronto has always followed strict infection control standards and will continue to implement strict COVID-19 compliant safety and sanitary measures to keep us all protected during this time.
We wanted to give you a brief overview of what to expect the next time you come visit our dental office in Toronto.
Here are some of the new protocols to expect:
1. You will be asked screening questions before making your appointment. When you arrive for your appointment, you will be asked the same questions again.
2. You may have to wait outside in your car before entering our office in order to maintain strict social distancing with other patients. Please call us when you arrive so that we can inform you of where to wait. You will receive a call when we are ready for you.
3. Please utilize the hand sanitizer when you enter the clinic. There are dispensers placed around the office for your convenience as well.
4. Our waiting room has been cleared of all reading materials and children's toys as we are unable to consistently sanitize these items.
5. Appointments will be spaced out to maintain social distancing. As such, appointment times may be more limited, and we will not have as much flexibility as we would like to accommodate your schedules.
6. All our staff and personnel will be wearing more protective gear, such as face shields, which are meant to keep them as well as our patients safe.
7. Our office is equipped with an air purification system. The atmosphere is kept sterile.
These procedures have been carefully put in place to keep everyone safe. We ask that you adhere to the social distancing protocols recommended by the government. We thank you for your understanding!
No comments yet...
*** Your email address will not be published.
Promotions
---
Complimentary Consultations:

WE are offering no-obligation and no-cost complimentary consultations!

We understand that choosing a healthcare provider is a very personal decision and want to ensure
that you are comfortable with your dental team before committing to an examination or treatment plan.

This is why we invite you to schedule a 15-minute, complimentary consultation.
There is no-obligation and no-cost for a complimentary consultation!
This is your chance to meet us or discuss general and cosmetic dentistry services in a relaxed, conversational setting.

Call/Text, email now to book your complimentary consultation today!
647-352-0755 - qqdental2@gmail.com