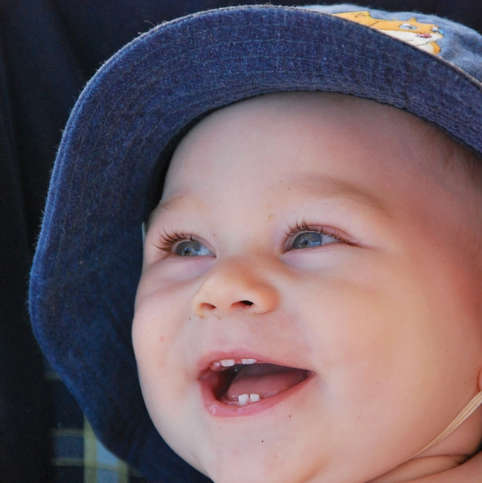 Your Child's Oral Health Begins Earlier Than You Think
January 08, 2019
Dental experts recommend that parents take their babies to the dentist six months after the first tooth appears. Since the first tooth usually appears in the first 4 to 7 months, you might find yourself making a dentist appointment for your giggling infant. While this may seem early, tooth decay and cavities in infants and toddlers can become painful and lead to poor oral health in later childhood. That's where a family dentist in Toronto comes into the picture.
At Queens Quay Dental, we take good care of your entire family's oral health, from infancy into adulthood. In addition to keeping your teeth healthy, our dentists provide strategies to build good oral health habits. This helps you, as parents, establish a good oral routine for your kids.
Visiting the dentist starts as early as infancy
Good oral health habits begin as early as possible. Having a family dentist in Toronto will not only keep your mouth and teeth healthy, but also ensure that your little ones are cared for. During your first visit to the dentist with your infant, you can expect a demonstration on how to protect your child's teeth. You will also get tips on how to prevent and treat the ill effects of cavities. This includes best practices regarding feeding bottles and sippy cups. From infancy through adolescence, we take care of your child's oral health.
In addition to our quality care, having your own family dentist in Toronto guarantees convenience. We understand that life gets busy, so we accommodate appointments to fit your schedule. We offer flexibility and excellent service when booking the dental care your family deserves. You can even schedule multiple visits at once. We offer these services to ensure tailored, personalized care for each member of your family. You can bring in your child for a dental check-up, make an appointment for yourself, or give your parent the special care they need. Your whole family can the dental care they need to flash that envious smile.
No comments yet...
*** Your email address will not be published.
Promotions
---
Complimentary Consultations:

WE are offering no-obligation and no-cost complimentary consultations!

We understand that choosing a healthcare provider is a very personal decision and want to ensure
that you are comfortable with your dental team before committing to an examination or treatment plan.

This is why we invite you to schedule a 15-minute, complimentary consultation.
There is no-obligation and no-cost for a complimentary consultation!
This is your chance to meet us or discuss general and cosmetic dentistry services in a relaxed, conversational setting.

Call/Text, email now to book your complimentary consultation today!
647-352-0755 - qqdental2@gmail.com