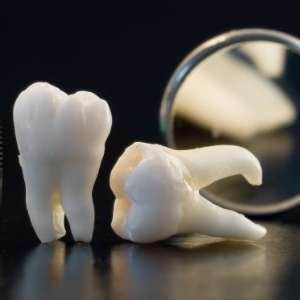 Your Guide to Finding the Best Toronto Dental Clinic
September 25, 2018
It is recommended to be cautious when choosing a new dental clinic for yourself and your family because not all dentists can satisfy all your needs. Dental health is important and you want someone who has the knowledge to take care of your family. This is why you should check out our Toronto dental clinic, Queen Quay Dental Centre. We offer a variety of competitive and affordable services completed by our experienced dental professionals.
In Toronto, our dental clinic delivers lasting results leaving you with a beautiful healthy smile!
What we provide to our patients at Queens Quay Dental Centre:
Variety of Treatments: At QQ Dental, we have everything you need to maintain great oral health. First of all, we have the best dental professionals in Toronto who can take care of your family's oral health. We perform dental cleaning, whitening, implants, orthodontics, laser and microsurgery, and cosmetic surgery. We have the equipment to perform all of these services to safely improve your oral health.
Child-Friendly Office: Children are often afraid of visiting the dentist because they know there is potential pain or discomfort from procedures like tooth extraction and dental cleanings. However, our Toronto dental clinic is child-friendly and we have equipment to help during uncomfortable and painful procedures. We try to make every procedure quick and painless to build a trusted relationship between your child and our dental professionals. Our experienced dentists are familiar with meeting and satisfying needs of young children.
Accommodating Service: Our staff is great at accommodating our existing patients as well as our new ones. If you choose Queen Quay Dental Centre, from the first day of you will be taken care of by our trusted staff. Our service representatives will be happy to assist you on whatever you need done.
Convenient on Your Budget: Dental fees are known to be expensive, especially if you want complete dental care for your whole family. Our dental clinic offers affordable and competitive prices for our services that help keep the oral health of your family fit.
Our Toronto dental clinic is located in the heart of the downtown core. Queens Quay Dental Centre offers great dental care at affordable and competitive prices. We aim to deliver a warm, welcoming, and friendly environment for all of our patients. Call or email us at Queens Quay Dental Centre to learn more about our services. We promise that we have a solution that works for you!
You guys are a Toronto dental clinic? Are you a family friendly facility??
Posted by: Caroline | November 4, 2019, 1:41 pm
*** Your email address will not be published.
Promotions
---
Complimentary Consultations:

WE are offering no-obligation and no-cost complimentary consultations!

We understand that choosing a healthcare provider is a very personal decision and want to ensure
that you are comfortable with your dental team before committing to an examination or treatment plan.

This is why we invite you to schedule a 15-minute, complimentary consultation.
There is no-obligation and no-cost for a complimentary consultation!
This is your chance to meet us or discuss general and cosmetic dentistry services in a relaxed, conversational setting.

Call/Text, email now to book your complimentary consultation today!
647-352-0755 - qqdental2@gmail.com