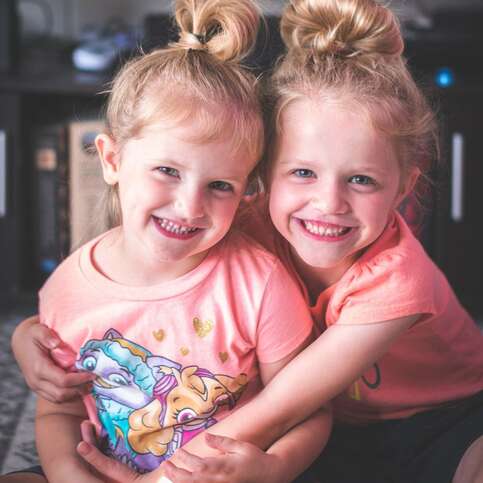 4 Benefits of Having a Family Dentist
April 22, 2021
Most Torontonians consider finding a family doctor to be more important than finding a family dentist. While a family doctor is essential to safeguard the overall health of your family, finding a family dentist in Toronto is equally important in many ways.
In today's post, QQ Dental tells you why you shouldn't neglect the need for a family dentist for your family's dental wellness.
Here are 4 major benefits of having a family dentist:
Dental history of your family in one place
One of the biggest advantages of having a family dentist is that the dentist would have all your previous dental records in one place, and refer your family's dental history while making diagnosis. If you have small children in a family, it makes more sense to build their dental history with a family dentist for easy access to past dental records in the future.
Saves stress of finding a reliable dentist during dental emergencies
One of the major drawbacks of not having a family dentist is that we tend to frantically search for a reliable dentist during a dental emergency. To avoid this stress of finding the right dentist in an emergency situation, sign up with a family dentist as soon as possible.
Building a trusting and personal dentist-patient relationship
In general, most people are afraid of visiting a dentist due to the fear of pain. And this fear amplifies if you have to go a dentist who has never treated you before. Having a family dentist for years helps build a trusting relationship with your dentist as he/she would be aware of all your dental anxieties.
Detecting any major dental problems through thorough dental checkups
Since a family dentist knows your family's dental history, they know what to look for while conducting dental examinations, and can detect or foresee major dental problems that can turn into dental emergencies if not treated in time.
Still looking for the perfect family dentist for your family? QQ Dental has years of experience in practicing family dentistry in Downtown Toronto. Call us today to get your family registered with us!
No comments yet...
*** Your email address will not be published.
Promotions
---
Complimentary Consultations:

WE are offering no-obligation and no-cost complimentary consultations!

We understand that choosing a healthcare provider is a very personal decision and want to ensure
that you are comfortable with your dental team before committing to an examination or treatment plan.

This is why we invite you to schedule a 15-minute, complimentary consultation.
There is no-obligation and no-cost for a complimentary consultation!
This is your chance to meet us or discuss general and cosmetic dentistry services in a relaxed, conversational setting.

Call/Text, email now to book your complimentary consultation today!
647-352-0755 - qqdental2@gmail.com