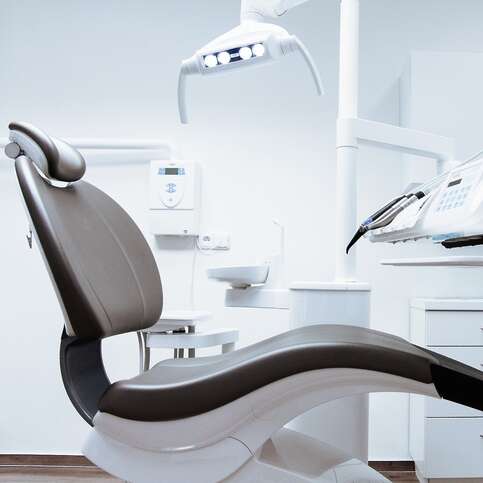 4 Compelling Reasons to Get Dental Implants
September 03, 2020
Dental implants require a substantial investment from patients to find a professional implant dentist in Toronto who can deliver the best service. There are many reasons why someone would get dental implants. Normally, older clientele tends to go for this option as braces are not as practical.
Here are some of the many benefits of dental implants:
Natural Non-Invasive Look
An implant dentist in Toronto will be able to help you achieve a natural look with perfect teeth. Without wires and other obstacles on your teeth, you'll be far more comfortable. You will have much more confidence smiling, conversing, and eating.
Rooted and Lasts Longer Than Braces
Dental implants are firmer and more durable than braces. Additionally, they're made from the same highly-durable and versatile material as replacement brace teeth. However, professional rooting and implantation make them last longer and more effective.
Does Not Damage Other Teeth
Tugging and tying against other teeth is one of the most major concerns dental patients have when it comes to braces. Dental implants use a different installation method that prevents damage to surrounding teeth. In many cases, braces will tug against other teeth, which can damage them in the process.
Improved Chewing and Eating Capability
Dental implants anchor themselves onto your jawbone, making them more similar to natural teeth. In doing so, they improve the structure of your jawbone and act as a replacement tooth. Without braces, you can speak clearly and eat well.
If you have yet to find a dependable implant dentist in Toronto, you can always count on us at Queens Quay Dental Centre. With decades of experience and recognised dental work in Canada, we're confident in delivering the results you need for your dental implants. Call on us today to learn more about everything we can do for you!
No comments yet...
*** Your email address will not be published.
Promotions
---
Complimentary Consultations:

WE are offering no-obligation and no-cost complimentary consultations!

We understand that choosing a healthcare provider is a very personal decision and want to ensure
that you are comfortable with your dental team before committing to an examination or treatment plan.

This is why we invite you to schedule a 15-minute, complimentary consultation.
There is no-obligation and no-cost for a complimentary consultation!
This is your chance to meet us or discuss general and cosmetic dentistry services in a relaxed, conversational setting.

Call/Text, email now to book your complimentary consultation today!
647-352-0755 - qqdental2@gmail.com