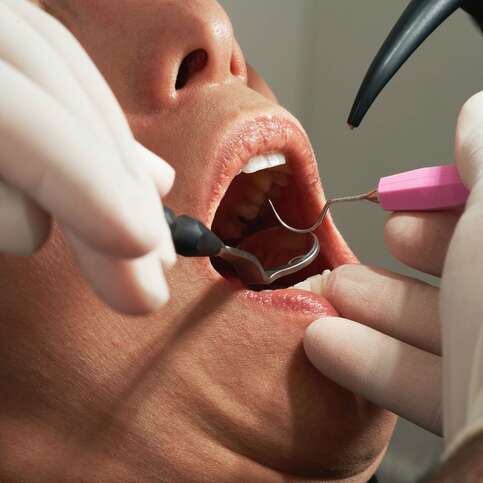 4 Cosmetic Dentistry Services Offered By QQ Dental Care
June 08, 2022
A healthy set of teeth is undoubtedly a confidence booster. There are many factors that affect the health and well-being of your teeth. From childhood habits to timely visits to a dental clinic, each step counts.
Modern dentistry has evolved beyond traditional methods and offers a wide variety of services these days. Learn about 4 such cosmetic dentistry services offered by QQ Dental in Toronto.
4 Cosmetic Dentistry Services Offered By QQ Dental
Teeth whitening:
Teeth whitening is a process to enhance the brightness of the teeth with the help of tooth bleaches. Even regular brushing and flossing might not be enough to sustain the lustre of your teeth sometimes. There are many factors like caffeine, medicines, trauma, tobacco, ageing, eating habits etc., that affect the colour of the teeth. In a teeth whitening process, bleaches — hydrogen peroxide or carbamide peroxide, breaks stains into smaller pieces to make the teeth appear brighter.
Bonding:
Bonding is a modern method in which a tooth-coloured resin material is applied and hardened with the help of blue light or a laser. It is done to fix a broken or decaying tooth. Cosmetic dentistry also encourages bonding as an alternative to amalgam fillings.
Odontoplasty:
Odontoplasty is also known as enameloplasty, dental recontouring or, in simple words, tooth reshaping. Odontoplasty helps in improving the overall appearance of the teeth. It is one of the most popular processes in cosmetic dentistry in Toronto.
Cosmetic Gum Surgery:
Cosmetic gum surgery is a quick and painless method to improve the beauty of your smile. During this surgery, the dental surgeon removes excess tissues from the gums with the help of a laser.
QQ Dental is a dental clinic in Toronto that uses ultra-modern methods to help you achieve the smile of your dreams. Walk-in today to know more about our services.
No comments yet...
*** Your email address will not be published.
Permanent Promotions
---
New patients without insurance receive 15% off on a cleaning and checkup