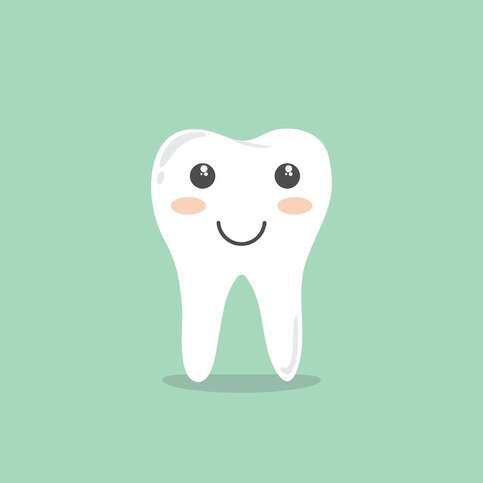 Preventive Oral Hygiene Tips to Avoid Dental Emergencies
May 06, 2021
Prevention reduces the risk of any untoward event, and it's popularly known as better than cure. Preventive oral care can help you save money by reducing the need for a dental emergency. Additionally, it gives you a big, warm smile with your pearly whites staying strong and healthy. Here are a few great preventive oral care tips to avoid a dental emergency in Toronto.
Tips to avoid a dental emergency in Toronto
A Good Diet
A good diet doesn't mean restricting yourself to only vegetables and other boiled food. However, to avoid a dental emergency in Toronto, it's important to introduce a balanced diet in your life. This should include beans, leafy vegetables, greens, fruits, meats, and other crunchy vegetables rich in minerals and vitamins that can help regulate your body's pH balance. An imbalance in your pH level can accelerate tooth ageing and gum degradation.
Always Brush Your Teeth
Food trapped between your teeth can rot if you don't brush your teeth. Not only is this a major contributor to bad breath, but it can get infected and cause cavities between your teeth. Always brush your teeth to dislodge trapped food. We also recommend using dental floss or water flossers to flush out stubborn fragments. Treat flossing as important as brushing to avoid any dental emergency in Toronto.
Limit Sugary Food
As kids, you're often told to avoid sugary food. Sugar converts into acid in the mouth, which then affects the enamel of your tooth by eroding it. Regular or overconsumption of sugar could badly affect the enamel coating on your teeth, which is why it's important that you limit sweet foods or simply consume them with care.
Book A Regular Checkup With Your Dentist
While following preventive tips can help avoid a dental emergency in Toronto, it's still important to book regular checkups with your dentist to nip any dental issues in the bud. Queens Quay Dental Centre in Toronto offers the best, modern, and updated practices on dental healthcare with a holistic approach. Call us today to book an appointment!
No comments yet...
*** Your email address will not be published.
Promotions
---
Complimentary Consultations:

WE are offering no-obligation and no-cost complimentary consultations!

We understand that choosing a healthcare provider is a very personal decision and want to ensure
that you are comfortable with your dental team before committing to an examination or treatment plan.

This is why we invite you to schedule a 15-minute, complimentary consultation.
There is no-obligation and no-cost for a complimentary consultation!
This is your chance to meet us or discuss general and cosmetic dentistry services in a relaxed, conversational setting.

Call/Text, email now to book your complimentary consultation today!
647-352-0755 - qqdental2@gmail.com