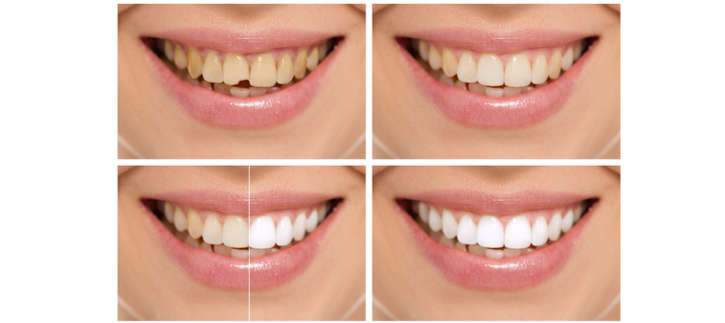 Top 3 Cosmetic Dentistry Options to Consider in Toronto
June 22, 2018
Everybody wants to show off an attractive, healthy smile and it has never been easier to achieve it. With professional and modern cosmetic dentistry in Toronto, there are several options to get that million-dollar smile. Here are the three popular choices to restore chipped, damaged or missing teeth or any other imperfection.
At QQ Dental, we offer cosmetic dentistry in Toronto to fix and improve not only your smile but your oral health.
Crowns & Caps
A cap or a crown is fitted over your tooth to cover damage or decay. A crown can be made from different materials such as porcelain, porcelain bonded to metal, all metal, and acrylic. Porcelain crowns provide the most natural finish, matching the natural shade of your teeth. All alloy or porcelain bonded to metal are used for the back teeth because of they are stronger, more so the metal crowns. They can be applied in one to two visits. A temporary cap is fitted while the permanent crown is being fabricated. On your second visit, the temporary cap will be removed and the crown will be cemented onto your teeth, with the same color as your natural teeth.
Bonding
Bonding is also a great treatment to repair chipped, decayed or fractured teeth. It can also be used to fill in gaps between teeth and is a good option for all ages. The material used to treat is a composite resin which can last for a very long time. The mixture can even be tinted with the same color of your teeth before it will be applied to your tooth. It is then bonded to your tooth with UV light and shaped then polished.
Teeth whitening
Even with regular brushing and flossing, the color of your teeth darkens as you age due to the accumulation of surface stains. Teeth whitening can be done in office or can be done at home with our whitening kits.
Want to learn more about cosmetic dentistry in Toronto? Queens Quay Dental offers a variety of affordable cosmetic and restorative services that can accommodate any specific dentistry needs. Our expert team of dental professionals in our downtown Toronto office always deliver lasting results, giving you that pearly white smile you always wanted.
No comments yet...
*** Your email address will not be published.
Promotions
---
Complimentary Consultations:

WE are offering no-obligation and no-cost complimentary consultations!

We understand that choosing a healthcare provider is a very personal decision and want to ensure
that you are comfortable with your dental team before committing to an examination or treatment plan.

This is why we invite you to schedule a 15-minute, complimentary consultation.
There is no-obligation and no-cost for a complimentary consultation!
This is your chance to meet us or discuss general and cosmetic dentistry services in a relaxed, conversational setting.

Call/Text, email now to book your complimentary consultation today!
647-352-0755 - qqdental2@gmail.com