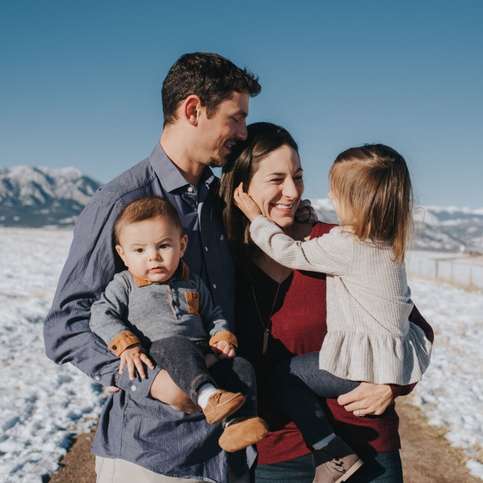 Dental health: Why a family dentist is the way to go
March 19, 2020
Tired of hopping to different dental locations in Ontario to meet the dental needs of your family? This may be the impetus you need to shift to a family dentist in Toronto.
General dentistry and family dentistry share many similarities but they differ in one significant way...
Family dentistry, as deduced by its name, is dedicated to catering to the needs of all family members while general dentistry is, in most instances, designed around accommodating a certain age group.
With all this in mind, let's touch upon why signing up for a family dentist can help alleviate much undue stress:
Expedited dental care
Whether they be in their twilight years or just a toddler, the dental health of your entire family can be conducted in one centralised location. You can cast aside the days of having to set various appointments with different providers – a nuisance to say the least. Simply put, signing up with a family dentist in Toronto serves in the best interest of your family by making your schedule work for you; time can't be controlled but you can certainly manage it better!
Consolidated dental records
Hopping from a pediatric dental health care provider for your kids to a general dentist for adults is not only inconvenient, it can cause significant delays as your dental care history isn't under one provider. Issues like these fall by the wayside with a family dentist in Toronto - the treatment of dental issues any of your family members might experience can be seen to promptly thanks to on-hand dental records.
A dental relationship
Seeing a sole family dentist over a period of time will inevitably help develop a stronger personal relationship with one another. Every member of your family will be more comfortable with the kind of care the dental professional gives as they become more familiar with each other over time. This places a lot less stress on an individual in discussing any oral health care issues they may encounter. It will also be promising for your children in helping them overcome the fear of getting their teeth and oral hygiene maintained.
Dr Yurislav has been my family dentist in Toronto for years!
Posted by: Conrad | April 8, 2020, 2:28 pm
*** Your email address will not be published.
Promotions
---
Complimentary Consultations:

WE are offering no-obligation and no-cost complimentary consultations!

We understand that choosing a healthcare provider is a very personal decision and want to ensure
that you are comfortable with your dental team before committing to an examination or treatment plan.

This is why we invite you to schedule a 15-minute, complimentary consultation.
There is no-obligation and no-cost for a complimentary consultation!
This is your chance to meet us or discuss general and cosmetic dentistry services in a relaxed, conversational setting.

Call/Text, email now to book your complimentary consultation today!
647-352-0755 - qqdental2@gmail.com