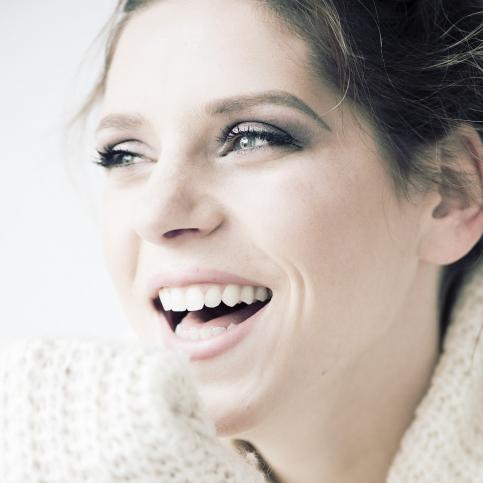 What Cosmetic Dentistry Can (and cannot) Do for You
July 12, 2019
The smile is a person's best feature – everyone wants to be confident with their smile and let their personality shine through. And yet, some of us suffer from some adverse effects of aging or lack of tooth care that result in our diminished smiles. Thankfully, a cosmetic dentist in Toronto can help fix many problems you may face with your teeth and gums, making it so that you never have to hide your smile again.
Finding a good cosmetic dentist is the first step towards regaining confidence and pride in your smile.
At QQ Dental, it is our goal to help you achieve this – your happiness is our mission. Before you start booking appointments, here are some good things to know about what your cosmetic dentist in Toronto can do for you – and what they may not be able to do:
Correct Multiple Dental Flaws
Most dental flaws can be corrected with the right cosmetic dentistry procedure. For instance, cracked or damaged teeth can be repaired through dental bonding or with the use of dental veneers. Likewise, a cosmetic gum surgery can repair gums that have been damaged due to periodontitis.
Stops Further Dental Damage
Advanced periodontitis is a result of untreated gingivitis. It is characterized by the inflammation of gums and supporting structures of the teeth. This gum disease may lead to tooth loss if not treated by your dentist.
Reverse the Effects of Early Aging
Receding gums, loose, and discoloured teeth are some of the signs of aging. However, you can do something to stop this. For instance, if the loose tooth is caused by advanced periodontitis, a cosmetic gum surgery will remove the damaged gum tissue to stop the bacteria from damaging your teeth and gums. Ultimately, healthy gums and teeth can make you look younger.
Indeed, cosmetic dentistry can do a lot of things, but it should never be treated as inevitable. Prevention is always better than treatment, and as such you need to practice longstanding and disciplined teeth care. Not only is QQ Dental a cosmetic dentist in Toronto, we also help our patients practice teeth care for the long term. Cosmetic dentistry can fix many of your problems, but it should not take the place of regular teeth care.
That being said, it is a great option for people who want to fix issues that are already present. Choose QQ Dental as your cosmetic dentist in Toronto – we will always prioritize your needs.
Honestly, cosmetic dentistry changed my life.
Posted by: Liesel | July 26, 2019, 12:13 pm
*** Your email address will not be published.
Promotions
---
Complimentary Consultations:

WE are offering no-obligation and no-cost complimentary consultations!

We understand that choosing a healthcare provider is a very personal decision and want to ensure
that you are comfortable with your dental team before committing to an examination or treatment plan.

This is why we invite you to schedule a 15-minute, complimentary consultation.
There is no-obligation and no-cost for a complimentary consultation!
This is your chance to meet us or discuss general and cosmetic dentistry services in a relaxed, conversational setting.

Call/Text, email now to book your complimentary consultation today!
647-352-0755 - qqdental2@gmail.com