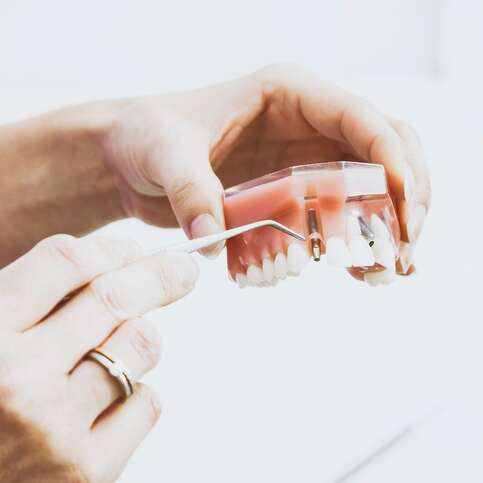 When to See a Cosmetic Dentist in Toronto
March 18, 2021
When one reads or hears the term 'cosmetic' alongside a medical procedure, many consider it unnecessary, as they assume that it's purely for aesthetics. A lot of people think that visiting a cosmetic dentist in Toronto isn't something that they need as it's only for those trying to look better. However, that's not entirely true. While cosmetic dentistry can help improve one's smile, some people need it to fix dental problems that could have surfaced due to genetics or emergency situations. Here are 4 situations in which it's important for one to get cosmetic dental work done.
Reasons to See a Cosmetic Dentist in Toronto
Broken Teeth Due to an Accident
Broken teeth are a fairly common occurrence in sports accidents. If a child or an adult falls or hurts their face in such a manner that it results in knocked-out teeth, they will certainly need a dental implant, and for that, they will need to book an appointment with a cosmetic dentist in Toronto. By getting dental implants, they will not only be able to regain a complete set of teeth, but it will also ensure that the gums space the teeth accurately, which will help avoid functional issues in the future.
Cavities
Some people lack access to proper dental care and an affordable cosmetic dentist in Toronto. Oral care is one of the very first things that people give up on to save money, which results in severe tooth cavities. With severe tooth cavities, one may need root canal and tooth extractions. A professional dentist can then perform dental veneer installation or fillings and provide a holistic oral care program to restore the teeth that were lost to cavities.
Teeth Alignment
Some people have misaligned teeth, be it an overbite or underbite. If some of your teeth lean more forward or backward than the others or are larger or smaller than the rest of the teeth, it's important to see a cosmetic dentist to help realign them. The realignment isn't purely for aesthetic purposes, but a lot of people have difficulty biting or chewing food properly due to misalignment, so it's also medically beneficial.
Teeth Whitening
Teeth Whitening is one of the most affordable and highly effective services of cosmetic dentistry. The procedure takes less than two hours and uses a white bleaching gel that removes stains and discoloration in no time. It's a highly popular cosmetic dental service, which helps rid of stains caused by food, coffee, tea, soda, and even smoking.
Find a Trustworthy Cosmetic Dentist in Downtown Toronto
Queens Quay Dental Centre in Toronto offers the best, modern, and updated practices on dental healthcare with a holistic approach. Learn more about everything we can provide you with, by booking an appointment with us today!
No comments yet...
*** Your email address will not be published.
Promotions
---
Complimentary Consultations:

WE are offering no-obligation and no-cost complimentary consultations!

We understand that choosing a healthcare provider is a very personal decision and want to ensure
that you are comfortable with your dental team before committing to an examination or treatment plan.

This is why we invite you to schedule a 15-minute, complimentary consultation.
There is no-obligation and no-cost for a complimentary consultation!
This is your chance to meet us or discuss general and cosmetic dentistry services in a relaxed, conversational setting.

Call/Text, email now to book your complimentary consultation today!
647-352-0755 - qqdental2@gmail.com