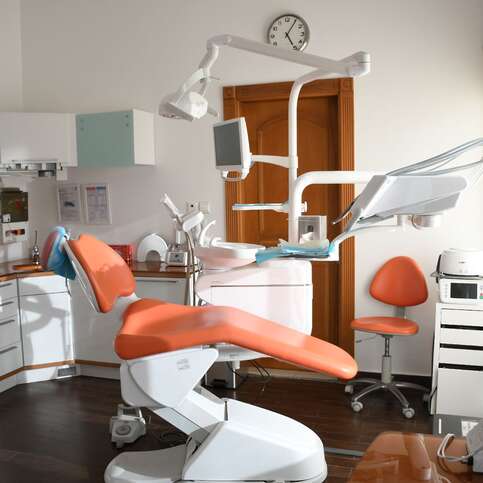 Why Should You Have a Family Dentist?
July 22, 2022
Sticking to a dental routine from an early age is a good practice. From toddlers to adults, timely visits to your dentist ensure the complete dental care for the entire family. There are many perks to having a regular family dentist.
QQ Dentals is a trusted place to find your family dentist in Toronto. In this blog, we explain why it is necessary to have a family dentist.
Why Should You Have a Family Dentist?
Dental history of the family:
Your family dentist would know all your medical and dental health history. This would make it easier for your dentist to diagnose you, find causes and suggest required measures. This also eliminates the need for you to explain your problems and medical history each time you visit a new dentist. In short, having a family dentist saves a lot of precious time.
Strong dentist-patient relationship:
Most of us are scared of the pain associated with dental ailments and treatments. Visiting a dentist who knows your fear and anxiety would be of very much help. Building a healthy personal relationship with your dentist will also help you receive the most comfortable and convenient treatment for a lifetime.
Reliability:
During an emergency, it becomes a hassle to find reputed and dependable dentists in the vicinity. It is always useful to have a family dentist as you would know where and whom to go to. Regular visits to your family dentist will also help them foresee any major problems that could result in an emergency. You can receive timely treatments and prevent unprecedented events.
Having a family dentist is crucial for your family's health. If you need a trustworthy family dentist in Toronto then QQ Dentals is the place to turn to. We will address all your dental concerns and provide you with the best possible treatment. We are also renowned for dental implants in Toronto. Speak to us today and learn about our various services.
No comments yet...
*** Your email address will not be published.
Promotions
---
Complimentary Consultations:

WE are offering no-obligation and no-cost complimentary consultations!

We understand that choosing a healthcare provider is a very personal decision and want to ensure
that you are comfortable with your dental team before committing to an examination or treatment plan.

This is why we invite you to schedule a 15-minute, complimentary consultation.
There is no-obligation and no-cost for a complimentary consultation!
This is your chance to meet us or discuss general and cosmetic dentistry services in a relaxed, conversational setting.

Call/Text, email now to book your complimentary consultation today!
647-352-0755 - qqdental2@gmail.com